I've No Regrets About Coups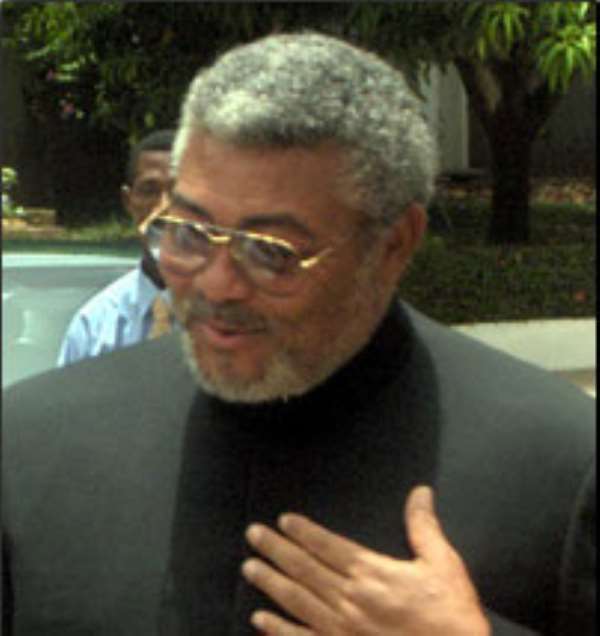 Former President, Jerry John Rawlings, has been speaking to the international media about the growth of democracy in Africa and more importantly, the case of Ghana and the role he as a person, played in the evolution of Ghana's current democratic dispensation. In an interview with CNN's Jeff Koinenge on the networks' Inside Africa program, Jerry Rawlings emphasised that regardless of the problems the country went through and the lives lost during the revolutionary era, he has no regrets and that nobody could have done better than the Armed Forces Revolutionary Council(AFRC) and Provisional National Defence Council(PNDC). He further reiterated that as painful as the executions of the former Military Generals were at the start of the revolution, it was the executions that saved the country.
Asked whether if Ghana's first President, Dr. Kwame Nkrumah would be impressed today, seeing how the country has turned out, Mr. Rawlings noted that looking at the kind of policies being pursued in the country and the sense of nationalism currently in the country, Dr. Kwame Nkrumah would congratulate Ghanaians.