Interior Minister promises better package for fallen police officers on duty
News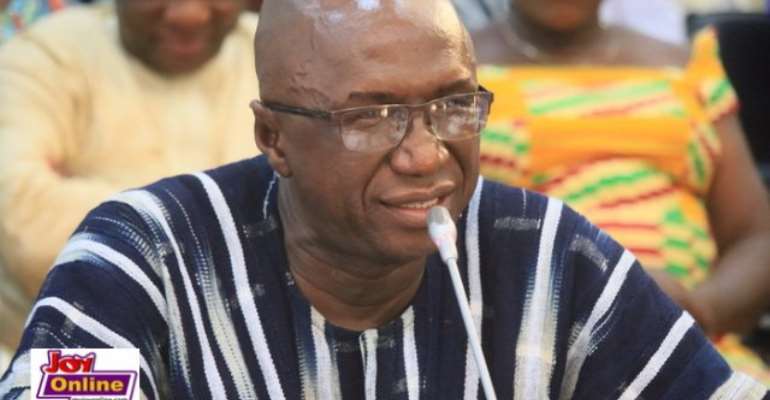 Police officers who die in the line of duty are to receive an enhanced package from government, Interior Minister Ambrose Dery has said.
The promise comes in the wake of silent protests of discrimination being raised by some officers of the police administration.
They do not understand why the late Major Maxwell Adam Mahama who was clubbed and stoned to death while on official duty was promised a 550,000 cedis trust fund for his late wife and two children while nothing has been put aside for other police officers who died on duty just around the same time the Major was slain.
Just a day after Major Mahama was murdered on May 29, a police officer, Lance Corporal Robert Kumi Ackah of the Tamale Rapid Deployment Force , who was escorting an OA bus to Tamale was shot and killed by a patrol team after they mistook him for an armed robber.
The OA bus, with registration number GE 6402-14 encountered armed robbers on the road between Buipe and Kintampo.
In the shootout with the armed robbers, the patrol team shot and killed the Lance Corporal. Two weeks later, another police man, Constable Micheal Kporyi, was shot dead while on patrol duty at Michel Camp in Accra.
His attackers, who were on a motorbike, shot him from behind and sped off.
Even though many have supported the outpouring of sympathies to the late Major Mahama and government's package to his family, they have asked questions about what will be given to police officers who also fall in the line of duty.
The family of Robert Kumi Ackrah are also asking government to come to their aid just as it did to the family of Major Mahama.
But the Interior Minister said a new system will be rolled out to take care of families of police personnel who fall whilst on duty.
"We already have a strategic plan going. There is a memorial that is going to be built by the police. So all those who die in the line of duty are going to have their names put on.
"They have an existing system where they give 5,000 for starters but there is a foundation we are looking at which will apply to all," he said.
He was quick to clarify that Major Mahama died as a "symbol of state" and the outpouring of love was spontaneous.
Story by Ghana|Myjoyonline.com|Nathan Gadugah