60 Years Of Independence, What Is There To Show?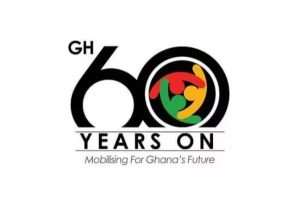 Malaysia, our twin gaining independence on the same 1957 as we and striving to attain a Gross Domestic Product(GDP) of 269.2 billion USD, GDP per capita of 9,766.17USD,a current unemployment rate of 3.4% with a more dense population of over 33 million people.
It is expectant that Ghana attaining independence at the same period should do better since the country is less populated and is endowed with more natural resources, but after six(6) decades of independence, what do we have to show, an abysmal GDP of 37.86billion USD,GDP per capita of 1,381.41USD and a current unemployment rate of 11.9%. Considering the vast difference of 258.34 billion USD in GDP, the question is, where did Ghana go wrong?
Not only is our economy bad,there is nothing to write home about our educational system and policies. Education according to Nelson Mandela is the most powerful tool with which we can change our world,however in Ghana, educational policies are made not with the peoples' interest at heart but are drawn to favor various political parties.
An empirical example is the inability of government to decide between the three(3) and four(4) years secondary school durations due to difference in political agenda and interest. We can also talk about the unfair sharing and distribution of teaching and learning materials to schools in region that voted and supported incumbent governments massively at the detriment of other needy children.
I also talk of poor infrastructure, Ghana with all her rich and numerous natural resources should not have been heard off to lack or face situations of poor infrastructure but as it stands now, we can only boast of a hand- full of good roads,sufficient and well furnished public facilities such as hospitals, parks, playground for children. It would amaze you to note that, in this 21st century, there are places in Ghana that lack electricity and good drinking water.
However, this situation is not that surprising as money that has been allocated for these services are been embezzled by greedy people who already have enough to spend,drive flashy cars,live in mansions and hold top public officers.
On several occasions the nation has been rocked with cases of corruption and financial mishandling such as the Ghc 952 million GEEDA case, the Ghc 200 million SADA saga and the Ghc 656 million judgment debts. With all these mishandling of the state's funds by some people deliberately, how can we achieve an utopia and meet the United Nations millennium development goals.It is shameful to note that in the release of the Corruption Perception Index, Ghana was included among the most corrupt countries in the world.
Further is the mistrust in our judicial system. It is so sad to realize that some members of the judiciary who are supposed to defend the law,apply and make sure it works effectively are the same people that misapply the law and temper justice with bribery.Recently the ace investigative journalist Anas Aremeyaw Anas exposed some judges for their vehement participation in bribery,this incidence led to the breed of mistrust in the judiciary and that to some extent is a cause for the incidence of mob justice in the country.
So if after 60 years of independence, we have nothing good to show to the world and our ancestors ,or better boast of being on the highway to nirvana as a nation then I dare to say it equivalent and better we were still under colonization since there have not being any maximum changes.
Elliot Nuertey
0265260479