Do not request approval for non-existent vacancies, RCCs told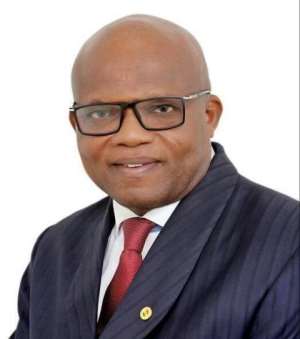 Wa, June 7, GNA - Regional Coordinating Councils (RCCs) have been told to desist from the practice of requesting approval for promotions without ensuring whether vacancies exists in the various classes or grades.
Dr Nana Ato Arthur, Head of the Local Government Service (LGS), said this during a familiarization tour of the Upper West Region.
He advised the RCCs to link up with the Human Resource Management Directorate to clarify all concerns on promotions and other related matters.
Dr Arthur said it must be noted that promotion to a new grade was now strictly linked to availability of vacancy to that grade and funds to pay the officer.
'This means adherence to our various staffing norms is critical to enable the MMDAs and RCCs identify existing vacancies', he said.
Dr Nana Ato Arthur said a three-member-team put together by the Chief of Staff of which he was a member is informing him of concerns in the RCCs monitoring and evaluation functions over the MMDAs.
He said almost all the 99 MMDAs the team has dealt with have uncompleted projects dotted around, adding that while they complained of inadequate funds to complete those projects, they were also busily awarding new contracts and expected to be funded from the same sources of funding.
'This is certainly a very bad management practice and unprofitable use of scarce resources', he said.
'MMDAs cannot solve their own problems in a day and it is incumbent upon us all to ensure that projects begun are completed before new contracts would be awarded', he said.
Dr Nana Ato Arthur urged staff of the service not to see posting as a punishment but as a tool to achieve rational and even distribution of skills in the LGS, sustainability of system-wide operations of the Local Government Machinery and promoting career development as well as acquisition of experience and progression of employees.
The rest are ensuring stability of tenure compatible with efficiency, productivity and the exigencies of the Service as well as encouraging employees to offer their services in every part of the country including rural areas.
Mr Sulemana Alhassan, the Upper West Regional Minister, thanked the Head of the LGS for beginning his familiarization tour in the region and pleaded with him to always consider the region first in the allocation of resources since it was the poorest region in the country.
He said the region was first to overwhelmingly endorse the President's nominees for the position of Metropolitan, Municipal and District Chief Executives (DCEs) and called for a fruitful working relationship between them and the frontline staff of the Service.
GNA
By Prosper K. Kuorsoh, GNA