WANEP Ghana trains stakeholders in Tarkwa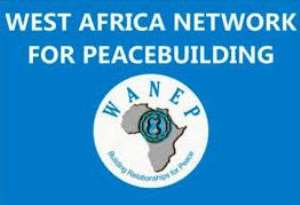 Tarkwa (W/R), June 7, GNA - The West Africa Network for PeaceBuilding (WANEP), in partnership with Fund For Peace (FFP), a Non-Governmental Organization based in the United State has organised a two-day training workshop for communities affected by mining, oil and gas operations in the Western region.
The workshop held in Tarkwa was aimed at educating the stakeholders on how to improve security issues and prevent conflicts as well as voluntary principles on human rights, peace and security.
It was on the theme;' Enhancing local capacities for conflict reduction in extractive sectors to improve natural resource governance, community peace and security through dialogue".
Addressing participants at the function, Mr Albert Yelyang, National Network Coordinator, WANEP Ghana, said in 2015 WANEP-Ghana became the local partner for the implementation of the voluntary principles.
He said the programme which was targeting mining areas and oil and gas operations was being held in the Western, Ashanti, Volta, Brong Ahafo and Upper East regions.
Mr Yelyang said they had set some strategies that employed training to create awareness on the voluntary principles and human rights across all those extractive areas.
According to him, platforms were also created for the stakeholders from government, civil society organisations, communities and companies to discuss their grievances and come out with solutions that they would implement in order to address those heated discussions.
The National Network Coordinator, WANEP Ghana, asked the stakeholders to have dialogues and help calm and manage situations that would not degenerate into violence.
Touching on the voluntary principles and its role in de-escalating the conflict cycle, Mr John Messner, Executive Director FFP, called on companies to create a platform for dialogue on sensitive security issues and have regular consultation with their security forces and host communities.
He encouraged the stakeholders to document and follow-up on allegations of human rights related incidents involving security forces.
The FFP executive director said the voluntary principles expected private security guards to have clean records, competent, well trained and operate in a manner that was defensive and lawful.
Mr. Messner noted that the voluntary principles was an international initiative which featured 10 governments, 10 international NGO's, and more than 30 multinational mining, oil and gas companies.
He said it was being implemented in countries across the world and had become a leading initiative framework which ensured that security was provided responsibly around project sites and communities that were nearer.
The Programme Manager FFP, Madam Hannah Blyth, said Ghana was the first African country to sign onto the voluntary principles initiative in 2014.
She said since then, the Ministry of Lands and Natural Resources had been gathering support with other Ministries and Agencies to try and look at different ways of collaborating on implementing the national action plan they had drafted on the voluntary principle.
She called on Ghana to lead the way for many other African nations on the continent who had not signed onto the voluntary principles to do so.
GNA
By Erica Apeatua Addo, GNA