Adopt Good Governance Structures – Fidelity Group CEO
Business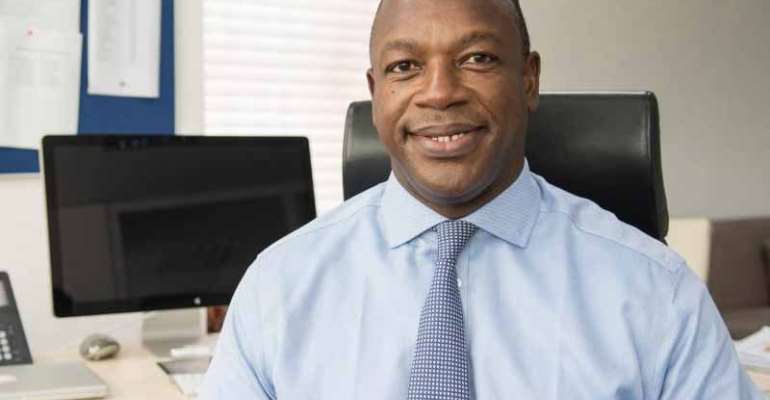 The Group Chief Executive Officer (CEO) and Chairman of the Fidelity Group Ghana Ltd, Edward Effah has urged heads of institutions and entrepreneurs to build their organisations to thrive even when they vacate their positions.
Mr. Effah was speaking on "Corporate Governance" at the 2nd edition of the Ghana CEO Summit under the theme, 'Digital Innovation Economy for Business Growth' held from 22-23rd May, 2017 in Accra.
Lack Of Succession Planning
He bemoaned the fact that most organisations in Africa and Ghana for that matter do not thrive after the demise of their founders, a scenario he attributed to the absence of adequate succession planning.
He urged business owners to engage the services of competent professionals to add value in areas in which the individual does not have core competence.
Mr. Effah noted that good corporate governance is at the heart of any successful company and corporate leaders must make a conscious effort to indulge in best practices.
"Good governance does not start in the board rooms, it starts at home, in schools, in associations, in church and at work. This is because these environments are where we form our good and bad governance habits. Good governance is an end in itself, not a short-term project," he added.
Good Corporate Governance
One of the mediums to ensure good corporate governance in any organization is to have in place an effective board responsible for the company's long-term success. The structure of the board should be such that they advise Executive Management on strategies to achieving the company's vision, he said.
Speaking to the over 300 CEOs, who had gathered at the summit, Mr. Effah urged them to be transparent in their operations.
"Choose new directors through transparent and formal procedures. Directors must be committed to serve, it is not just another source of income.  All directors must be properly inducted and given relevant training to stay abreast with modern trends in the businesses they operate in. Boards must meet regularly, have relevant information and hold evaluations at least once a year."
Citing Fidelity Bank as an example, Mr. Effah noted that the bank has come thus far because good organizational structures have been put in place, adding that the bank makes it a priority to hire professionals with diverse skills and experience, who work towards achieving the vision of the bank.
The Ghana CEO Summit & Awards is the brain child of the "Chief Executive Network Ghana Ltd" aimed at providing a platform that will enable both global and local CEOs to integrate and interact with world class subject experts to foster knowledge acquisition, learning, partnerships and synergies that can drive increased personal and organizational growth.
Fidelity Bank was a platinum sponsor of the 2nd edition of the Ghana CEO Summit because the bank believes in the responsiveness and capabilities of Ghanaians and is very committed to supporting the growth of businesses in Ghana.
A Business Desk Report