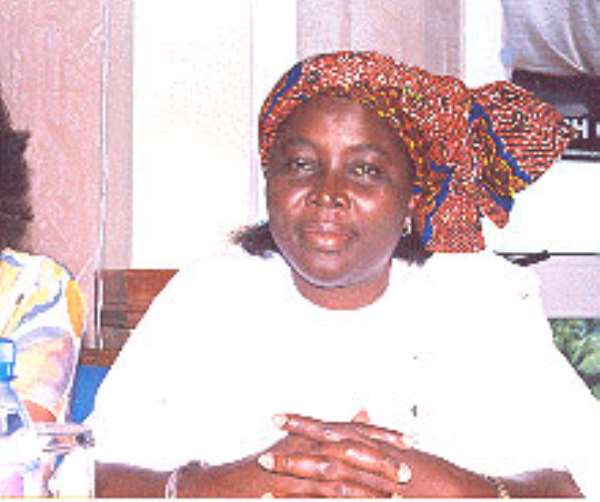 Accra May 8, GNA - Hajia Alima Mahama, Minister of Women and Children Affair, on Saturday said mothers were the backbone of the economy as their contribution is over 70 per cent to the economy. She said women's contribution to the socio-economic development at the household, community and national levels were often not fully valued. "Their contributions to the household economy and other unpaid services are often not counted in the national statistic," she added. Hajia Mahama said this at the seventh Geisha Mothers' Day Celebration by Unilever Company. The occasion was used to honour three distinguished women voted for by the public in the Mothers' Day Promotion held by the Company. The women honoured were Madam Hawa Yakubu, former Member of Parliament for Bakwa Central, Mrs Angela Dwamena Aboagye, a women's activist and Mrs Salome Fran=E7ois, founder of the New Horizon School for the mentally handicapped children. The honoured women were given thousand dollars each, a Giesha hamper and a plague. She said government aimed at enhancing the status of women in all spheres of development and therefore promote healthier and responsible families.
Strategies have been put in place to empower women, she said, and to incorporate their concerns into policies towards women participation in the development process.
The Women's Minister, in a speech read for her said her sector was committed to the promotion of gender equality, equity among men and women and the survival, development and protection of children. Reducing poverty of women through increased access to flexible credit terms, entrepreneurial skills development and capacity building of women through training were among the Ministry's major policies in achieving women empowerment.
Hajia Mahama said the Ministry would address challenges and obstacles impeding women's empowerment and ensure that mothers were gainfully employed in income generating activities. The Minister commended Unilever for honouring women.
Nana Ama Kufuor, who represented her mother, Mrs. Theresa Kufuor, the First Lady emphasized on women being the backbone of the economy. She said the celebration of Mothers' Day was to recognize the important role women play in the nation.
"Often women's efforts are taken for granted and we don't take time to let them how much they mean to us," she said. Nana Ama Kufuor urged women to support and encourage themselves, instead of being their own enemies.
Madam Hawa Yakubu, also a mother of three who has trained a lot of women and has currently adopted two orphans pledge to share the thousand dollars with the mental hospital. She expressed happiness and said she would strive to do more for women and for her country as a whole. Mrs Dwamena Aboagye, urged women to continue advocating for their rights.
A raffle draw for the Geisha Mothers' Day promotion was organized at the forum and Miss Salamatu Ibrahim of Obuasi won the first prize of a four burner gas cooker.