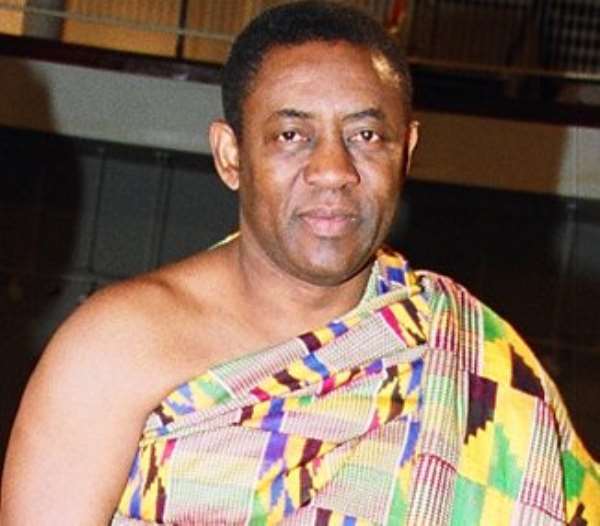 H.E. Mr. Isaac Osei, Ghana's Envoy to the UK has described Ghana as a safe haven for all types of investment in Africa and called on investors to take advantage of the prevailing investment opportunities in the country.
He said the restoration of macroeconomic stability, availability of highly skillful labour, favourable political stability, the deepening of democratic culture as well as the development of a buoyant Stock Exchange had contributed to the country's enviable status
High Commissioner Osei pointed out that the signing of the Investment Promotion and Protection Agreement (IPPA) by the government was an indication of its determination to provide adequate guarantees for all investments coming into the country.
He spoke about practical measures which had been put in place to make Ghana the final destination of Western Foreign Direct Investment in Africa
These included the establishment of the Ministry of Private Sector Development and Presidential Special Initiatives, the reduction in the cost of doing business and corporate taxes by 4.5%, the provision of a whole range of incentives under the Ghana Investment Promotion Act, the emergence of new financial instruments and institutions and the establishment of the Venture Capital Fund to support entrepreneurs.
Mr Osei made these comments during an interview he granted the Africa Review, a UK based magazine which analyses issues pertaining to the development of businesses on the African continent.
To a question on the current focus of Ghana's economic policy, he said, efforts would continue to be made to make the country a safe haven for direct foreign investment that would generate growth, create employment and increase wealth in country
He said within the West African sub-region emphasis should be geared towards promoting Ghana as a gateway for trade and investment.,
Asked whether Ghana, would be considering collecting taxes from Ghanaian working abroad, Mr. Osei said "the government has no intention of resorting to double taxation."
" Indeed, Ghanaians abroad have been supporting the economy through their remittances which amounted to US$2b in 2004. There is no need to impose taxes on people who neither live in or work in Ghana simply because they are Ghanaians,." he added
On the International front, Mr. Osei said the Government of Ghana welcomed the Commission for Africa Report initiated by Prime Minister Blair and expressed the hope that it would assist, among things, in eradicating poverty on the continent