25 February 2017
|
Feature Article
Why Menstrual Hygiene For Girls At All?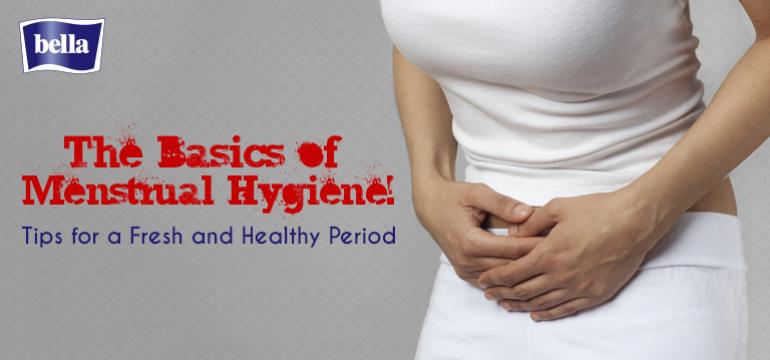 Introduction
An organisation called, "Touching the Lives of Girls' Foundation (TLGF)" recently held a workshop on "4-Girls' Menstrual Hygiene" for some 650 basic school girls in Accra.
The essence of the workshop was to teach the girls how to take care of their body, fight any stigma associated with menstruation and to help them stay healthy and confident at all times.
About 30 teachers attended that workshop, which had the writer of this article as the guest speaker and Dr. Emmanuel Fiawoo, of the Zoe Royal Clinic in Accra, as the resource person. And this article is the modified version of what the writer shared with the participants on that day.
Statistics and Misconceptions on Menstruation
A UNICEF Report, quoted by WaterAid (2013) and which was posted on www.wash-united.org, revealed that 1 out of 3 girls in South Asia knew nothing about menstruation prior to getting it while 48% of girls in Iran and 10% of girls in India believe that menstruation is a disease.
Reports say many adolescent girls in Ghana spend at least one month every term or three months in a year away from the classroom because of poor management of menstruation.
House, Mahon and Cavill (2012) observed that in some cultures, women and girls are told during their menstrual periods not to bath or touch a cow (for they will turn infertile), not to look in a mirror (or the mirrors will lose their brightness), or not to touch plants (as the plants will die).
UNESCO (2013) added that the capacity of women and girls to manage their periods is affected by factors, such as limited access to affordable and hygienic sanitary materials and disposal options leaving many to manage their periods in ineffective, uncomfortable and unhygienic ways and that in some contexts, natural materials such as mud, leaves, dungs or animal skins are used to manage the menstrual flow.
WASH United has, therefore, set aside 28th May as the International Menstrual Hygiene Day to create public awareness on what menstruation is all about, to support women and girls to observe good menstrual hygiene, and to help them confront any stigma associated with the evidently normal physiological event like menstruation.
The Need for Partnership with GES
The GES prays for more organisations to join it to give quality education to every child. Without an effective stakeholder support, it would be practically impossible to give quality education to every child regardless of their sex, age, physical condition, location and economic background.
No one agency, be it the GES or whichever, can effectively tackle the rising cases of teenage pregnancy, lesbianism, blood covenant, forced marriage and abuse of drugs and social media that have hit hard our schools and society in recent times.
The GES, with support from Government and donor agencies, has been working with its units and departments, including the Girls' Education Unit (GEU), School Health Education Programme (SHEP) and the Guidance and Counselling Unit, to equip children with knowledge, skills, values, attitudes and materials for healthy living and for improved school performance.
Donor Support for Girls' Education
The World Bank, for example, through its "Ghana Partnership for Education Grant (GPEG)" project is said to have spent millions of United States' dollars on child education since 2013 with DFID adding some UK£5.3 million, under its "Girls' Participatory Approach to Students' Success (G-PASS)" programme, to support 60,000 needy girls with scholarship packages in 2,054 junior high schools (JHSs) in 75 deprived districts in eight regions, excluding Greater Accra and Central regions.
Over 1,000 solar lamps and 1,000 bicycles are also on record to have been distributed to JHS 3 girls in areas without electricity and reliable means of transport to convey children to school.
Even though all of these support services have been given, the author believes that there are still more things, including the supply of sanitary products and toiletries, to be done to boost child education. We must not stay aloof as our girls drop out of school due to pregnancy and other factors.
Worrying Trends on Teenage Pregnancy
With a total of 783,638 girls in JHSs (EMIS, 2016), the GEU of GES (2016) said 2,322 pregnancies occurred in seven regions (a figure which does not include Northern, Upper East and West regions) with ten out of sixteen districts in Greater Accra Region (including Accra Metropolis) tallying 124 cases, mostly involving JHS 3 pupils, as at the end of the 2015/2016 academic year.
If the G-PASS Report (2016) of 0.83% rate of school drop-out due to pregnancy and other factors is anything to go by, then there is an urgent need for us, including non-governmental organizations, to work extra hard to save the future of the girl-child from total destruction.
It is against this backdrop that this write-up would like to, once again, remind teachers and other members of the society to protect children against all forms of sexual harassment, and support them to use the emerging digital technology for purposes of education and research.
Conclusion
As the child is taught and supported to observe good menstrual hygiene, let us remember to add other lessons on personal hygiene, including oral and anal hygiene. As she learns how to change her pad, she should also know when to change her toothbrush and how to keep her anus clean after the lavatory.
The school needs support to intensify the campaign on hand-washing-with-soap since a dirty hand could easily generate infection on the child during menstruation.
Children must be helped to fully appreciate their sexuality and to position them in ways which will take them away from various forms of sexual abuse, including defilement and rape.
Our teachers need continuous professional training on topics like adolescent reproductive health, and organisations are warmly invited to lend their support to these teachers following due procedures, processes and regulations as laid down by the GES.
The writer is an educationist and a public relations officer of Ghana Education Service
E-mail: [email protected]/[email protected]