21 February 2017
|
Headlines
Community members arrested for resisting illegal Chinese miners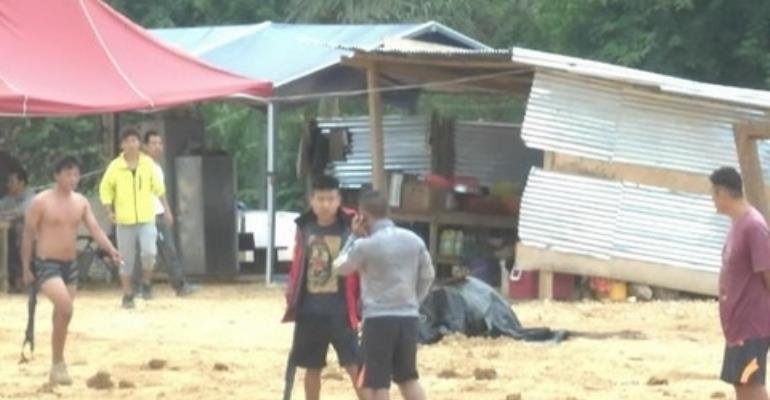 A task-force made up of police and military have arrested and allegedly molested over 30 community members at Sefwi Mafia, a farming community in the Sefwi Juabeso district of the Western Region for protesting against the invasion of Chinese illegal miners on their farms and river bodies.
The police, who are said to have carried the raid at about 2:00am Tuesday [February 21, 2017], also arrested children of school-going age.
Speaking to Citi News, a former Assembly Member for the Sefwi Mafia Electoral Area, Stephen Anobil, narrated that "Chinese miners invaded our community about a week ago. They went to our cocoa farms without permission and started digging them out. They then headed into the only stream serving as the source of drinking water for the community. When we realized; they were brought into the community by our chief Nana Sanfo II, we insisted the illegal miners leave our farms."
"That ended up in a scuffle between the illegal miners and community members. In the process, an excavator belonging to the Chinese was burnt down. That has happened about a week ago until last night about 2:00am; when we heard people running helter-skelter. When we checked, it was the joint force that was arresting people who are alleged to have resisted the Chinese illegal miners".
He continued that "they come to your door, ask you to open. If you fail, they use teargas to force you out. They then beat and force you into their car. They beat everyone including women and children".
Stephen Anobil also said that "a woman who was asleep with his son was forced out naked. When she told them her husband has travelled, they forcefully entered her room and ransacked her bags. His son was also beaten to the point that I have to take him to a nearby clinic for attention this morning."
He concluded that "as we speak, our community is empty. All others have run away into the bush."
Those arrested have been taken to the Sefwi Asawinso Police Command for interrogation.
–
By: Obrempong Yaw Ampofo/citifmonline.com/Ghana