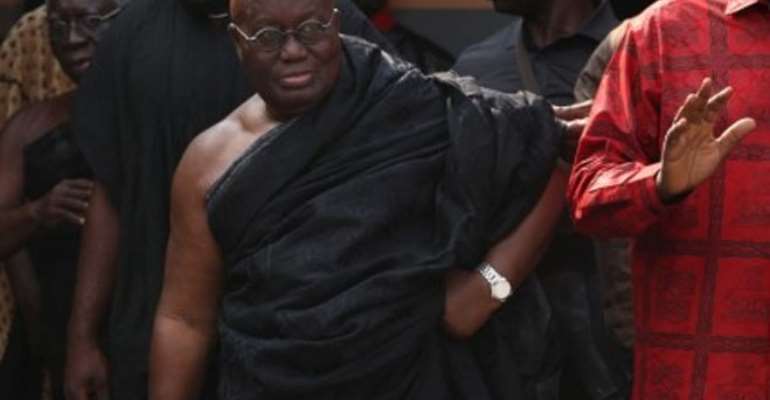 President Akufo-Addo's immense popularity in Kumasi, the Ashanti Regional capital, once again came to bear during a visit to the city on Thursday.
Scores of mourners mobbed the Ghanaian leader when he led a high-powered government delegation to the Manhyia Palace to mourn the death of Nana Afia Kobi Serwaa Ampem II, the late Asantehemaa.
A burial service was held for the late queen mother on the day, which was the fourth day of the burial rites.
President Akufo-Addo was accompanied by his wife, Rebecca and Vice President Bawumia, who also came with his wife, Samira.
President Akufo-Addo's presence at the solemn ceremony temporarily reduced the anguish of the mourners as they waved cheerfully at him.
The crowd shouted in ecstasy when the Asantehene, Otumfuo Osei Tutu II – whose biological mother was the late Asantehemaa – greeted Nana Akufo-Addo while he (Otumfuo) was riding in a palanquin.
Chants of "Nana Akufo-Addo" then increased instantly and quickly spread across the forecourt of the palace.
The charged mourners certainly seemed not ready to allow the president and his delegation to leave the funeral ground.
Interestingly, some of the mourners were seen racing side-by-side and after the president's convoy as it was slowly leaving the palace.
FROM I.F. Joe Awuah Jnr & Ernest Kofi Adu, Kumasi