Defaulters of ground rent to face legal action-Lands Commission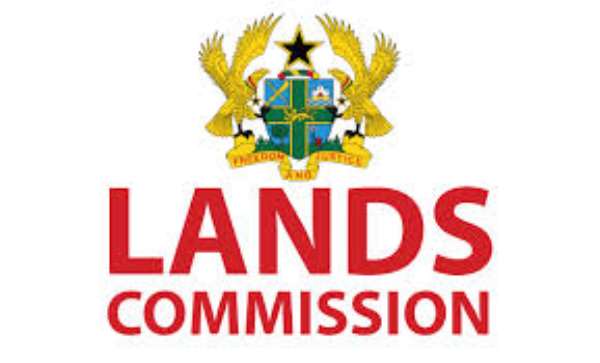 By Kodjo Adams, GNA
Accra, Jan. 13, GNA - The Lands Commission would soon publish the names of all defaulters of ground rents, in Accra, and follow up with the prosecution of these lessees or assignees of government lands.
The Commission said huge sums of State revenue were locked up with the defaulters and it was prudent for them to pay up to avoid the legal action.
Mr Raphael Hokey, the Acting Regional Officer at the Commission, in an interview with the Ghana News Agency, explained Ground rent as the annual payments made by organisations or individuals to the owners of the State Lands through the Commission.
He said the Commission, as part of its mandate, managed the Government's lands and granted leases or allocated portions of the land to organisations for use, but without outright sale, in line with constitutional provisions.
He said all lessees and assignees were required by lease covenants to pay annual ground rents in respect of State or vested lands whether legally acquired or not.
According to section 23 of the Lands Commission Act (Act 767), the functions of the Public and Vested Lands Management Division include facilitating the acquisition of land for Government and managing state acquired and vested lands in conformity with approved land use plans.
Mr Hokey expressed worry about the high level of default in payment, saying some organisations were in arrears for several years, thus affecting revenue mobilisation and the development of projects.
He said the Commission was determined to recover every cent from the defaulters through legal means.
'The Commission is embarking on house-to-house exercise to deliver demand notices and ensure that the covenants in the lease have not been breached,' he added.
The State or vested land areas in the capital include Airport West Residential, Achimota Forest Residential, East and West Cantonment's, East Legon Residential, National Sports Complex Residential, North Legon Residential and Ridge Residential.
Others are the Tema Motorway Industrial Area, Zoti Residential, Ring Road North and South Area, South Legon Development Scheme, North Dzorwulu, Ofankor Residential, and Roman Ridge Ambassadorial area.
GNA