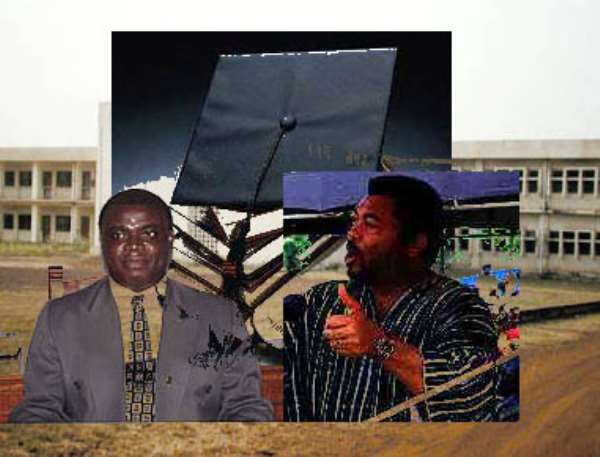 The Executive Committee of the Student Representative Council of the University for Development Studies has called on the Chairman of the UDS council, Daniel Gyimah to clear the air on his assertion against a section of the students. The SRC expressed shock and dismay at the UDS Council Chairman's assertion that some of them have petitioned him expressing their misgivings against an award by the school to former president Rawlings. This was contained in a statement jointly signed by the SRC secretary, Salifu Shiraz and NUGS Secretary, Gawu Ebenezer Mensah.
The University for development Studies Council Chairman last Monday canceled a special congregation to confer honorary doctorate degree on former president Jerry John Rawlings for his immense contribution in setting up the University. In a letter to the former president, the UDS Council Chairman attributed the cancellation to national security threat, which he was made aware of. The national security co-ordinator has denied that the award ceremony will pose any security threat. This generated uproar especially within the media, who hunted for Mr Gyimah to explain to the general public the details of his decision but to no avail until he broke his silence to Joy News yesterday.
The UDS council Chairman explained that he cancelled the ceremony mainly because a petition he received from some 472 students protesting against the citation to accompany the award to former president Rawlings. But Mr Gyimah's explanation has not gone down well with students of the university.
Radio Justice visited the Nyanpkala campus in the Tolon-Kumbungu district, where the ceremony was to take place and talked to the campus NUGS secretary, Anyiam Aloysius and SRC secretary, Kansaki K. Joseph for their take on the issue. He also talked to the NPP TESCON president, Frimpong Samuel and NDC TEIN president Agbele Abdul-Wahab, all of whom expressed their innocence saying they have neither met nor set eyes on or written to the UDS Council Chairman. They denied writing any letter to Mr Gyimah and cautioned against politicization of the issue. The students' body has scheduled Monday to hold a news conference for their side of the matter.
Meanwhile, sources close to the UDS said the school's authority will make its stand on the issue known to the general public by Monday.