We Give You Two Weeks Ultimatum – Apewosika Residents Dare Ucc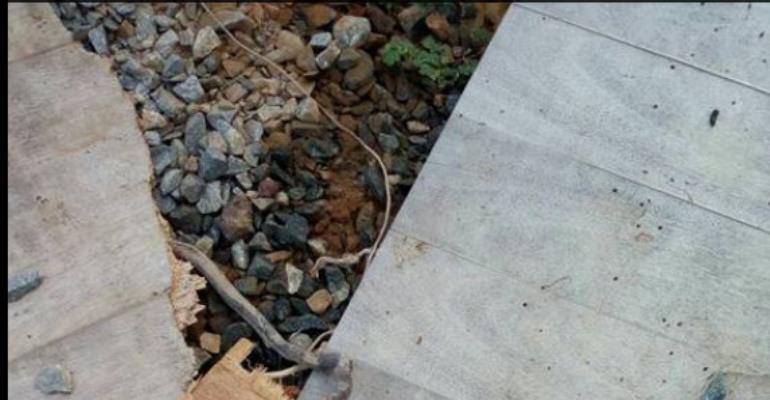 Some residents of Apewosika, a suburb of Cape Coast in the Central Region has expressed dissatisfaction over the improper sewage management in the area as well as the inhumanely treatment leveled on them by the students and Authorities of the University of Cape Coast (UCC).
According to the aggrieve residents, UCC authorities have reneged their promise of paying their utility bills, offer of jobs and scholarship to the community inhabitants.
An angry resident who spoke with Maxwell Attah, a freelance journalist on anonymity said, some of the university students do impregnate some the ladies in the community but fail to perform their fatherly responsibilities not alone to talk of marriage rites. This therefore is making living in the area unbearable. "Few weeks ago a student from UCC gave GH¢1.00 to a 15 year old lady in this town, have sex with her and finally impregnated her. From there the student is nowhere to be found" He lamented.
In an interview with the Assembly member of the electoral area Emmanuel A. Mensah, expressed worry about the sewage draining through the community and authorities inability to curb the menace meanwhile they afford to plan and ride luxurious car.
According to Mr. Mensah, even foreign institutions come to Africa to award scholarships without taking anything how much more UCC who is using their land given to them by their ancestors. "The town has been in existing before the establishment of the university so why treating us this way". He quizzed.
Several petitions made by the youth of the community have failed to yield results, they are on this disappointment given strong warning to institutional authorities of UCC to fix the problem within two weeks else they will block the tunnels of the sewage themselves.
Meanwhile the Public Relation Officer of University of Cape Coast (UCC) Major Retired Bentum, has pooh-pooh the claims of the residents of Apewosika saying there are scholarship opportunities available for the dwellers in the community however there is a caveat.
"In as much as we want to help the communities around, the caveat was that you should have qualified with the basic qualification before applying for the scholarship" he added.
According to him, 10 years down the line not even a single soul from the community has access the scholarship because they do not have the basic qualification. "All those we admit come on protocol admission and that is different from the basic qualification. So the scholarship as we speak is still there, the money is intact; it is up to them to help their children to rise to the standard of the scholarship and apply". Mr.Bentum added.