Rejoinder : Rawlings Must Campaign For Nana Addo – NDC Member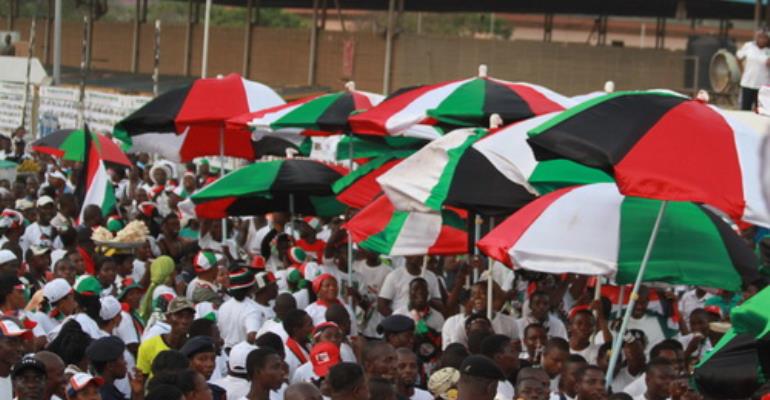 The attention of NDC-Holland, Amsterdam branch has been drawn to a news publication by one John Vianney Kunbea, who identified himself as a member of our branch and seek to call on the founder of our party His excellency FLT. Lt. Jerry John Rawlings, to campaign for the NPP's presidential candidate.
We will therefore like to make it clear and emphatic that Mr. John Vianney Kunbea is not a member of the Amsterdam branch of NDC-Holland. Our investigation indicates that the said individual resides in Nijmegen/Arnhem which is about 115km from Amsterdam. There's no record of him in the yet-to-be inaugurated Nijmegen/Arnhem branch as well.
He is a Ghanaian and therefore has the right to exercise his views and opinion in matters of National interest. In doing so, he should be bold to identify himself accordingly and desist from impersonating as a member of this august branch. We deem that a cowardly act on his part. Personification in matters like this will not only mislead the audience but impede on the sanctity of democratic tenets in our body politics especially on freedom of speech.
It's indeed preposterous and absolutely ridiculous for someone to want to denigrate a strong formidable foreign branch like ours amidst the hostilities in The Netherlands. The said publication has the propensity to injure the reputation of our branch and the efforts of His Excellency Mr. Tony Aidoo in building one of the strongest overseas branches.
We will also like to assure all Ghanaians that the entire membership of the NDC Holland chapter is in full support of His Excellency John Dramani Mahama's bid for a second term to continue changing lives and transforming Ghana. We urge and call on the Founder, Flt. Lt J.J Rawlings, all cadres, past and new executives from pooling station to National and to all Ghanaians to remain resolute, firm and rock solid behind the President.
The branch is satisfied about the good works of the 'Humble John' and is in preparation to adopt some constituencies in our bid to help the party win more votes(seats). In this regard, it will be palpably lame and disjointed in logic for a member in our branch, to seek to endorse an opposition leader who has nothing to offer the good people of Ghana.As we speak, the Amsterdam branch Chairman, Mr Joe Baiden and his Organizer, Mr. Nana Blankson are in Ghana to facilitate this goal.
We disassociate the branch from the said publication and consider the source emanating from a feeble mind that is trying to use the founder's name to provoke internal political mess and apathy. We on our part will work to resist any intoxicating temptations of corrosive politics.
Long live Ghana. Long live the NDC. Eye zu Eye za. Four More years for JDM.
Signed
Kwame A. Acheremu
Secretary - NDC-HOLLAND, AMSTERDAM BRANCH