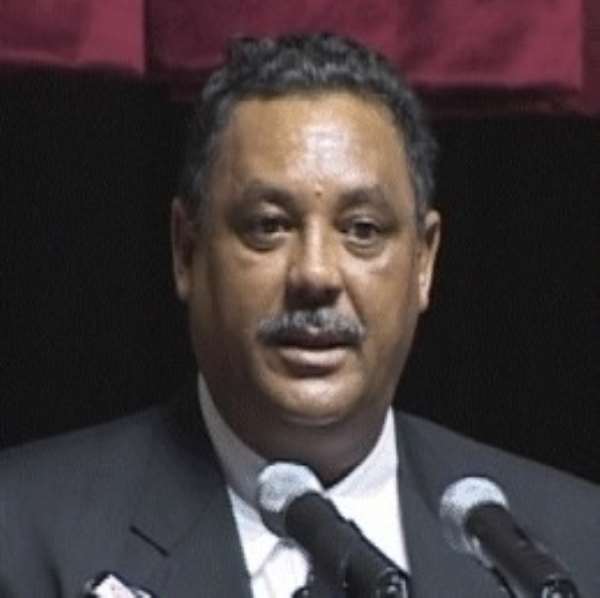 ...Fallout of parliamentary vetting Network Herald has been reliably informed that the Appointment Committee of Parliament has set up a three-member sub-committee to "clarify" certain grey areas that presented themselves during the vetting last Monday of the Minister-Designate for Tourism and Modernization of the Capital City, Jake Otanka Obetsebi-Lamptey.
The Committee was apparently not satisfied with his responses to the issue of the renovation of the castle, especially the allegations that a company he had interest in executed the work for a fee.
The Committee include the Deputy Chairman of the Appointment Committee Abraham Osei-Aidoo, MP for Tema West and Dr. Benjamin Kunbuor, Lawra/Nandom and the Clerk to the Committee. It has already started work and is expected to wind up within the shortest possible time before the end of the vetting.
The exercise was occasioned by the hot exchanges that ensued between Ranking Member of the Committee Alban Sumanu Bagbin and the minister designate last Monday. Exchanges were so hot that Mr. Bagbin openly accused Mr. Obestebi-Lamptey of "not being truthful to the Committee."
Mr. Bagbin later told this paper that he was more than certain that Mr. Obetsebi-Lamptey was not factual with the Committee which, he said, necessitated the setting up of the three man team to further investigate the involvement of the minister designate in Pro-Designs and the likelihood of a conflict of interest.
Parliamentary insiders told the Network Herald that documents available to the Committee suggest that Jake, then Minister for Information and Chief of Staff, awarded part of the renovation contract to the company in which he had an interest and was represented as supervisor by other persons.
According to Mr. Bagbin the Committee would find out the extent to which Jake personally benefited from the renovation works.
Although Dr Kumbuor and Mr. Osei-Aidoo confirmed the existence of the committee, the Tema West MP would rather not refer to their assignment as an investigation. He insisted it was only an attempt to clarify certain aspects of Mr. Obestebi-Lamptey's responses and crosscheck certain information he gave the Committee.
But Dr. Kunbuor thought it was precisely because the Committee was not satisfied with the responses the Minister-Designate gave to the committee that they were appointment to investigate and make recommendations to the Appointment Committee.
Mr. Obetsebi-Lamptey had last Monday denied media allegations that payment for the renovation of the castle in the early days of the Kufuor government in 2001 was made into his personal account explaining that it was rather lodged in an account in the name of the Chief of Staff.
He acknowledged he might have assisted the Mormon Church to build a temple in Accra but denied he did that in exchange for a scholarship for his daughter to study in the University of Utah.