Tema Marine Police officers attend workshop on fisheries enforcement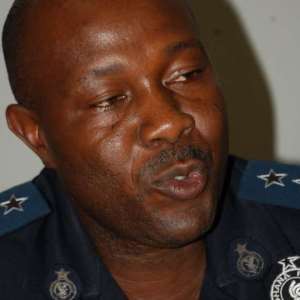 Tema, June 19,GNA - More than thirty police men and women of the Ghana Police Marine Unit in Tema have attended a three day workshop on fisheries enforcement.
The workshop was organised by the Fisheries Commission in collaboration with Friends of the Nation, a socio-environmental advocacy Non governmental Organisation and sponsored by United States Agency for International Development (USAID).
The workshop was organised under the Ghana Sustainable Fisheries Management Project (SFMP), a five-year programme supported by USAID to contribute to the rebuilding of marine fisheries stocks and catches through the adoption of responsible fishing practices.
Superintendent Joseph Antwi Ababio, Unit Commander, Tema said the Police administration was crafting a strategy to increase the manpower level of the Marine unit to adequately police the country's fisheries resources.
"The fisheries sub sector is an important factor in the country's economy, contributing about 4.5 per cent of Gross National Product(GDP).
The sector also provides livelihood for about 10 per cent of the population, representing about 2.5 million people who are employed directly or indirectly."
According to him, "As law enforcement officers, our role in policing this sector is enormous. We should ensure that fish stocks within the waters of Ghana are exploited within biologically acceptable levels."
GNA