Rotaract Ghana launches website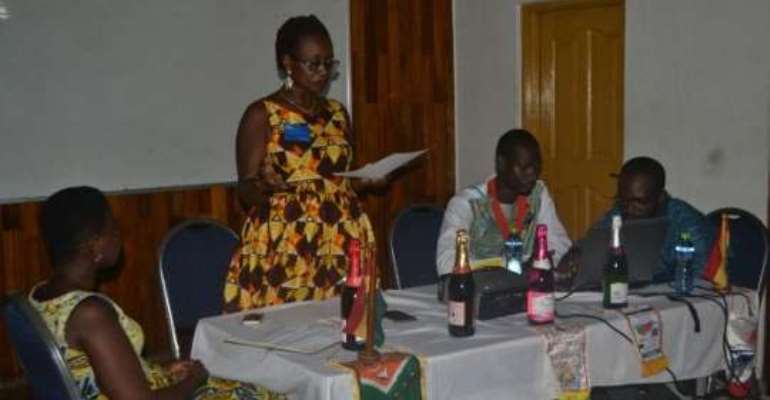 By Kwamina Tandoh, GNA
Accra, May 30, GNA - Rotaract Ghana, a charity organisation geared towards advocacy and development, has launched its official website to facilitate easy access to information by the public.
The website, www.rotaractghana.org, features information about Rotaract Ghana, Rotaract clubs in Ghana, Rotaractors, past projects and future projects to be undertaken, as well as other relevant information which would benefit the public and its members.
Mr Klenam Fiadzoe, National Public Relations (PR) Director, Rotaract Ghana, said at the beginning of the 2015-2016 Rotaract year, that the National office through its mouthpiece; the PR directorate, tabled a proposal to fashion the Rotaract Ghana national office with a website.
He said the website has been built to handle as much information as it could receive and also provide relevant information to the public.
He charged the clubs to contribute to building, updating and maintaining the content of the website and keeping it fresh with content at any point in time.
He acknowledged Rotaractors, Rotaract Presidents, Rotaract clubs, National Officers, Rotarians, Rotary Clubs and Interactors for the support, and contribution towards the building of the website.
Ms Rosemary Puni, Assistant Rotary Public Image Coordinator, District 9102, encouraged members of the club to frequently visit the site to equip themselves with Rotary knowledge and promote their projects and good works on the site.
She urged managers of the site to use it as a tool of recruiting potential members and called on the public to channel their concerns through the website.
Rotaract provides the opportunity for young men and women to enhance the knowledge and skills that would assist them in personal development, to address the physical and social needs, of their communities and to promote better relations between all people worldwide through a framework of friendship and service.
GNA