Nursing not beauty contest – UW Minister tells trainees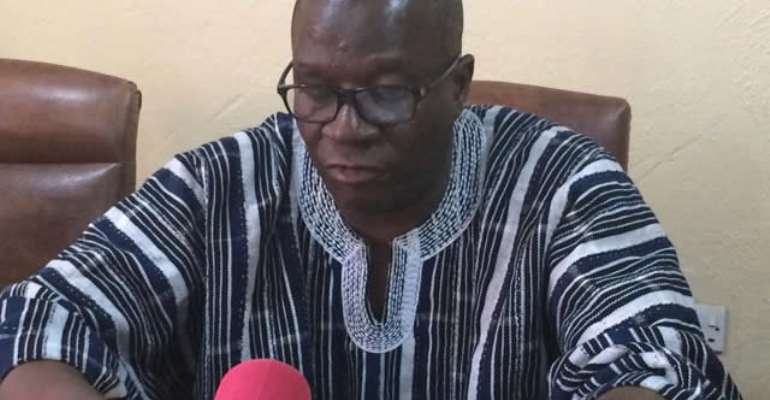 Upper West Regional Minister, Amin Amidu Sulemani, has given his support to principals and tutors of the various nursing training institutions in the region to discipline deviant nurse trainees who fail to comply with the rules and regulations of the training.
There have been some agitations from the front of some nursing trainees in the region refusing to go to clinics and hospitals for their practical work.
The regional minister has described the development as worrying, especially coming from people training to save lives.
Speaking at the 2015 annual review meeting of the Upper West Directorate of the Ghana Health Services, Alhaji Sulemani stated that to become a health professional is a calling and not a mere job.
He adds that there is an urgent need to reform bad practices among some nursing staff to ensure improved health care for patients.
''Sack nurse trainees who refuse to conform to the rules and regulations of your training. They are coming to kill us; they are not coming out as good nurses. It doesn't matter whether there are in the third or final year, sack them.
"The nursing profession is not a beauty contest that you can go at will, it is a matter of life and death," the Minister insisted.
Acting Upper West Regional Director of the Ghana Health Service, Dr. Winfred Ofosu, warned of the collapse of health care in the region if the National Health Insurance Authority (NHIA) fails to pay debts owed to health facilities in the region.
The NHIA owes health facilities in the region up to the tune 19, 387,891.55 Ghana Cedis as at December 15.
The last time some hospitals and clinics were reimbursed was in May 2015.
Dr. Winfred also expressed worry over the increasing rate of human rabies in the region where 15 people lost their lives in two years.
He called for a collaborative effort to ensure that rabid animals are vaccinated to curb increasing deaths.