Ex-convict goes back for 18 months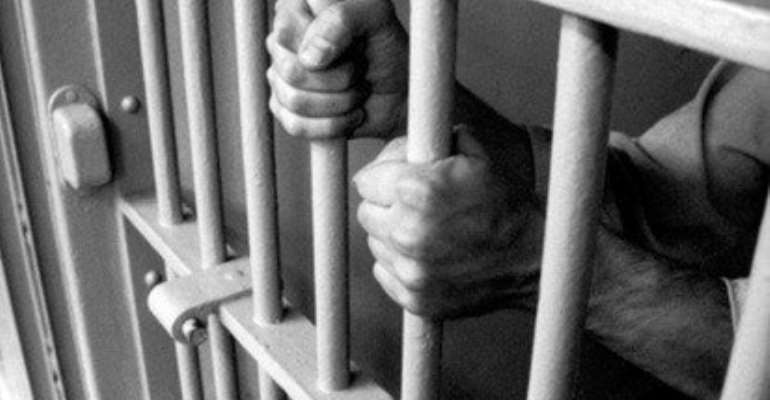 Winneba (C/R) Feb. 8, GNA - The Winneba District Court has sentenced a 30 year-old unemployed man to 18 months' imprisonment in hard labour for stealing and other crimes.
Moses Offu, who resided at Budumburam, near Kasoa, pleaded not guilty to the counts of conspiracy to commit crime, causing harm, unlawful entry, causing damage, and stealing. , but the court, presided over by Mr. Alexander Oworae, found him guilty.
Prosecuting, Police Inspector Peter Agbelie said the complainant of the case was a Pastor of the Winners Chapel, Winneba, while Offu, resided at Winneba.
He said Offu's alleged accomplices, Fuseini Yakubu alias Lion/Porpo, and Stingua, both unemployed, who were both unemployed, resided also in Winneba.
According to him, Offu, Yakubu and Stingua became friends when they met at the Winneba Prisons some time ago.
The Prosecution said when Yakubu and Stingua finished serving their sentences and they were leaving the Winneba Prisons, they promised Offu that they would accommodate him in the Winneba Town on the completion of his sentence.
Inspector Agbelie said on December 4, 2015 at about 1920 hours, the complainant left his residence for an all-night service in Accra.
But when he returned the following morning, and realised that thieves had broken into his residence, thus causing damage to two door locks and stealing some personal effects.
According to the prosecution, the complainant reported that his laptop computer, two gas cylinders, microwave oven, rice cooker, and GH₵ 100.00 had been stolen.
Inspector Agbelie said Offu was spotted by a 'Good Samaritan' in Winneba carrying a bag and suspected him of stealing it.
He was, consequently, arrested and handed over to the Police.
The prosecution said he admitted to stealing the items from the complainant's residence and mentioned Yakubu and Stingua as his accomplices
GNA