Agogo crisis: Sack DCE, Minister- Aning urges president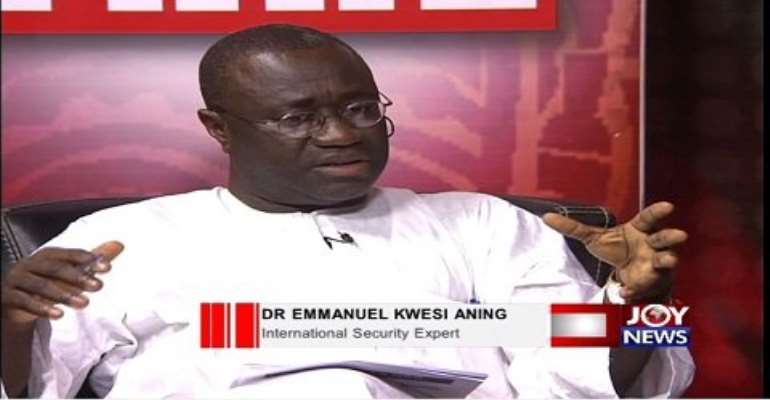 Security expert with the Kofi Annan International Peace Keeping Training Centre is calling for the dismissal of the Ashanti Regional Minister and the District Chief Executive of Agogo all of whom are part of the Regional Security Command (REGSEC).
Dr Kwasi Aning said the heads of the REGSEC cannot keep their jobs when scores of people have lost their lives to a preventable conflict between herdsmen and farmers in Agogo.
He challenged the outgoing regional minister Mr Peter Anarfi as well as the District Chief Executive to show what intelligence has been gathered on the recent violence between herdsmen and farmers in Agogo in the Ashanti Region which has led to scores of deaths and destruction of properties.
"We have seen DISEC, REGSEC in the Ashanti Region fail horrendously and are trying to cover up with these xenophobic statements by these justificatory and xenophobic statements by officials.
"I don't think Ghana incorporated has demonstrated the will to deal with this menace," he said.
There was the escalation of violence in Agogo between indigenes and the herdsmen which has led to scores of deaths and destruction of property.
The 25 acre plantain farm belonging to the 2015 Ashanti Region best farmer was burnt and reduced to ashes by persons he claimed were herdsmen. A 27-year-old man indigene was also shot and killed by persons alleged to be herdsmen.
The herdsmen are also insisting they have suffered casualties as scores of their colleagues have been killed. Their cattle have been shot and stolen.
Discussing the matter on Joy FM's Newsfile programme Dr Kwasi Aning said the deaths of the persons are needless and the security heads there must take responsibility for it.
The expert said previous and current interventions in Agogo to fighting the scourge of the roaming herdsmen are adhoc and not based on any intelligence information.
"What are the intelligence assessment upon which operation cowleg is now being based? When you have a district security council which under Act 526 that is intelligence and security services act should provide early warning and asses as to how to engage in proactive preventive measures and they consistently fail over close to 30 years..."
"And I will challenge you to call the DCE of the Agogo area and call the Ashanti Regional Minister to read randomly any intelligence assessment produced by his DISEC and by the Kumasi REGSEC and call the National Security Coordinator to read randomly what intelligence he has gotten from the Ashanti Region minister.
"If DISEC in the Agogo area failed to pick up intelligence that there was something brewing and ordinary people were arming themselves across the divide then somebody must be sacked . Several people must actually be sacked," he said.
He said lives have been lost and somebody must take responsibility for it.