BusyInternet Launches 4G Network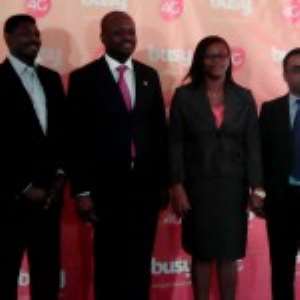 Information and Communication Technology (ICT) solutions provider, BusyInternet has taken a leap forward with the launch of its new 4G network on Tuesday at the Alisa Hotel In Accra.
The internet service provider has also 'shortened' its name from BusyInternet to "Busy" and also introduced its new "fresh", and "colorful" brand identity.
With the launch of the 4G network which is expected to cover Accra and Tema in the Greater Accra Region, Busy is now positioned to offer consumers an innovative and flexible range of 4G data packages, in addition to MiFi and Wireless Routers designed to suit the needs of every client.
Busy will also offer unlimited freebies to customers who would purchase more than 5GB of data each month.
Busy 4G data bundles range from 100 megabyte for "casual users" to 50 Gigabyte for 4g users, with the ability to rollover unused data from one bundle to the next.
Speaking at the launch, Managing Director of Busy, Praveen Sadalage indicated that with the launch of the 4G package, Busy was poised to provide enhanced services to consumers.
.
He intimated that Busy was looking out for ways to bridge the digital divide in Ghana in the foreseeable future.
Minister of Communications, Dr. Omane Boamah, officially launching the 4G package, pointed out that the increasing number of players within the 4G sector "is a clear indication that we are making progress in our nation."
According to him, "the more we increase the broadband connection, the more we are contributing to the growth of the economy."
Director, Regulatory, Administration at the National Communications Authority (NCA), Paul Kofi Datsa urged players within the sector to cooperate with the NCA to improve upon service delivery.
BusyInternet has been active in the nation's ICT industry since 2001, providing internet access from its Cyber Café' on the Ring Road in Accra.
BY Melvin Tarlue