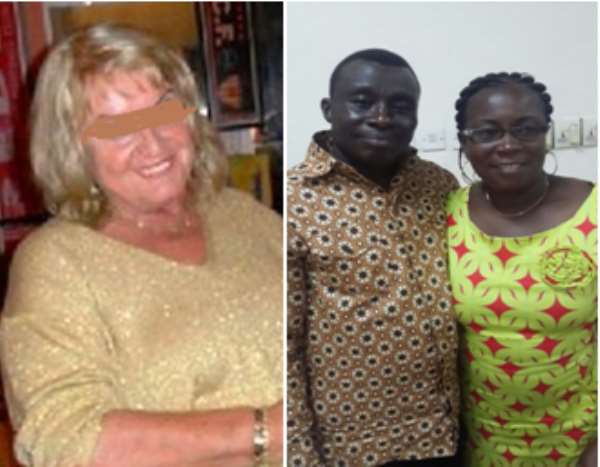 Victim Madam Dagmar & Fraudster's Family George And Grace Yeboah
A serial internet fraudster based in Kumasi and Sunyani, Frederick Kwadwo Boahen Yeboah, according to reliable information has been seen in Takoradi, Western Region of Ghana.
Further checks have also revealed that the fraudster is in a move to invest his looted funds with a credit and loans company owned by his close pal who operates in Takoradi.
Frederick Kwadwo Boahen Yeboah is presently back to his base Sunyani and Kumasi, according to information.
Frederick Kwadwo Boahen Yeboah has defrauded a lot of foreigners by posing as a gay lover (one example at the gaysite Planet Romeo, he is shown under the nickname blackboi; see photo), as a gold dealer among others with stolen funds running into severalthousands of USD Dollars and Euros.
One of such multiple cases is the one that involved a German woman Madam Dagmar, who lost Euros 300,000 to the fraud operatives of the Yeboah family, Frederick, Joseph, Richard and their father George.
Meanwhile, the Ghana police has agreed to release a Toyota Tacoma SUV belonging to the Madam Dagmar which was impounded late last year around October.
Madam Dagmar, who is on a mission to fight back to reclaim her stolen money has therefore welcomed the decision of the Police.
The Toyota Tacoma Black colour with registration number GX 583 – 13 was impounded in Kumasi on Tuesday 20th October, 2015.
The bank transaction statement for this purchase has been handed over as well as to the police and also to ModernGhana.
This is how Madam Dagmar explains the new twists to the issues.
"Well with the police in Accra, the CID: They said that they are ready to release the car.
...Nothing went on, the car seems to rest in peace and getting more and more rotten at the Police Headquarter Kumasi. I have beenwriting many messages, no replies. So my friend, the retired police officer in Kumasi went directly to the head of the CID.
He was told that they (CID) are waiting for money for me to send to pay for the fuel to move the car to Accra for release.
After sending the money, still nothing was moving. All of a sudden, the Police (CID) requested a Power of Attorney from me.
I was lucky to find a Notary in Germany during the holidays to get this document done and appropriate lawyers who worked on it. Nowfinally the car is handed over in Kumasi."
Even though Frederick Kwadwo Boahen and his family sold all machines belonging to the victim illegally, Madam Dagmar is still on theirasses to get justice.
She told ModernGhana that she will not give up.
"The family Yeboah should be aware of this. And they should tell their friends to stop threatenening me because I don't take their stupid talk for serious in anyway," she angrily warned.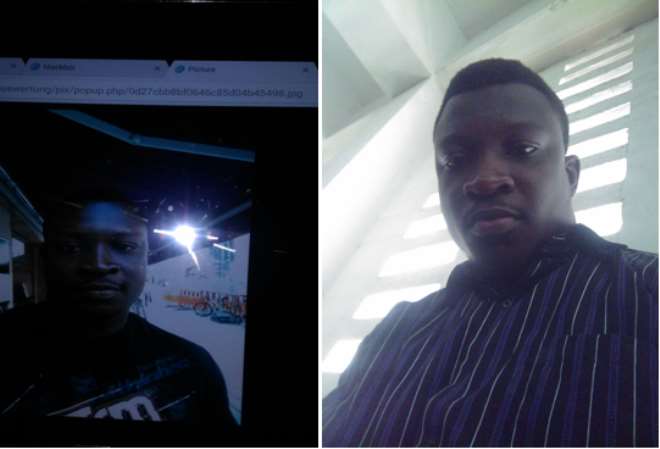 Frederick Yeboah Profile On Gay Website PlanetRomeo