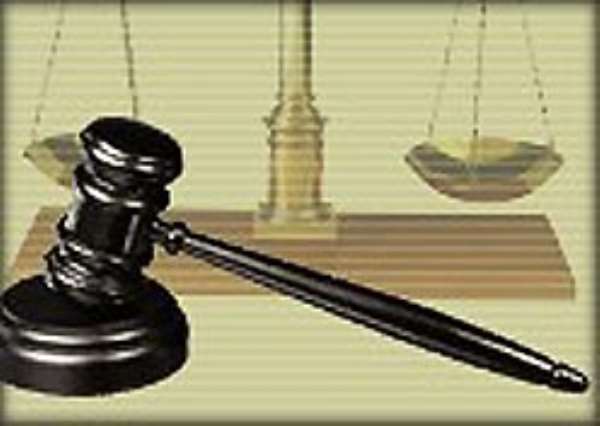 Accra, Oct. 26, GNA - A Religious and Moral Education Teacher, who allegedly offered alcohol to a 16-year-old Junior Secondary School (JSS) boy and had anal sex with him appeared at a Circuit Court in Accra on Tuesday charged with unnatural carnal knowledge.
Daniel Owusu Boateng pleaded not guilty and the court admitted him to a 50 million-cedi bail to reappear on November 23.
The case of the Prosecution was that the complainant is a Form Two JSS pupil at a school in the Accra Metropolis.
The Prosecution said Boateng used his position as a teacher to lure the victim to two separate places and had anal sex with him.
According to the Prosecutor, the first act took place in the Staff Common Room of the school during 2003/2004 academic year, while the second incident took place in Boatengs's room after he had asked the victim to send books to his house. The Prosecution said on both occasions Boateng offered the victim alcohol. The Prosecutor said the victim fell sick after the act. "He now discharges blood from the anus and his genitals."
Boateng allegedly made advances towards the victim on a third occasion but the victim let the cat out of the bag and Boateng was arrested.
The Prosecution said during interrogation, Boateng admitted the offence.