Court remands businessman for defrauding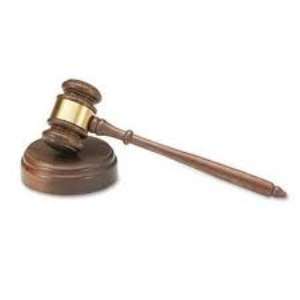 Accra, Sept. 16, GNA - An Accra Circuit Court has remanded Alhaji Umar Farrouk, a businessman, into prison custody for defrauding by false pretense.
He pleaded not guilty and would reappear before the Court on September 16.
Prosecuting Chief Inspector Francis Tassan told the Court that the complainant in the case is a businesswoman.
He said during the month of February this year, the complainant's ex-husband called her on phone and informed her of his intension to acquire a licence to operate a radio station in Kumasi and, therefore, needed an assistance.
He said the accused person was with the complainant and heard the conversation, while she was speaking with the ex-husband on phone, so the accused told the complainant he could assist her secure the licence and demanded GH¢ 50,000 from the complainant.
The prosecution said the complainant informed her ex-husband, who deposited the money into her account and also sent the documents, to be used in acquiring the licence.
"The complainant gave the documents to the accused person to enable him to start the process," he added.
He said on March 30, the complainant took the accused to the bank and withdrew GH¢ 50,000 for him.
Chief Inspector Tassan said after the accused person took the money, he failed to secure the licence for the complainant.
He said the complainant realising that she had been defrauded demanded for a refund, but the accused led her to Ablenkpe, where a contractor issued a cheque of GH¢ 8,000 of which she made the withdrawal.
She later made a complaint at the police station leading to his arrest.
GNA