Special feature: Mistaken for a beggar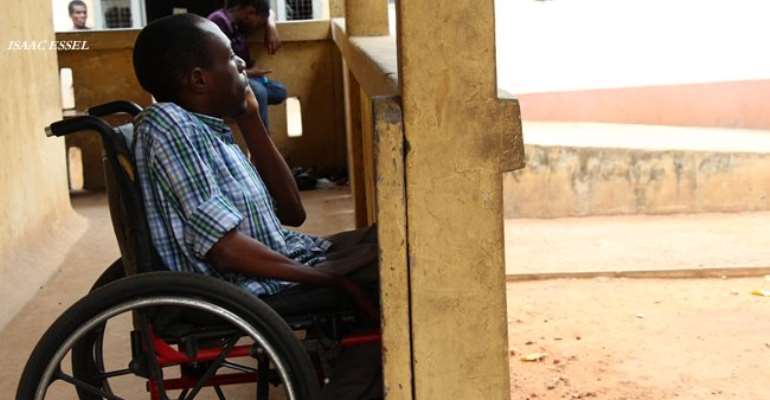 Many disabled people use every chance to get a job and make their living. But in society the image of the beggar in a wheelchair prevails. Our reporters Rafiq Salam and Isaac Essel went to find out why some succeed and others not.
At the Accra Rehabilitation Centre at Asylum Down near the National Museum, fashion designer Moses Tuvor bends over a sewing machine stitching a multicolored African print into a shirt. Mose's legs are withered and he is paralysed from the waist down making it necessary for him to sit in a wheelchair.
But he will not succumb to his disability.
"I see my disability as one of the challenges in life," he calmly explains. "I thought it wise not to beg at the streets but chose to work."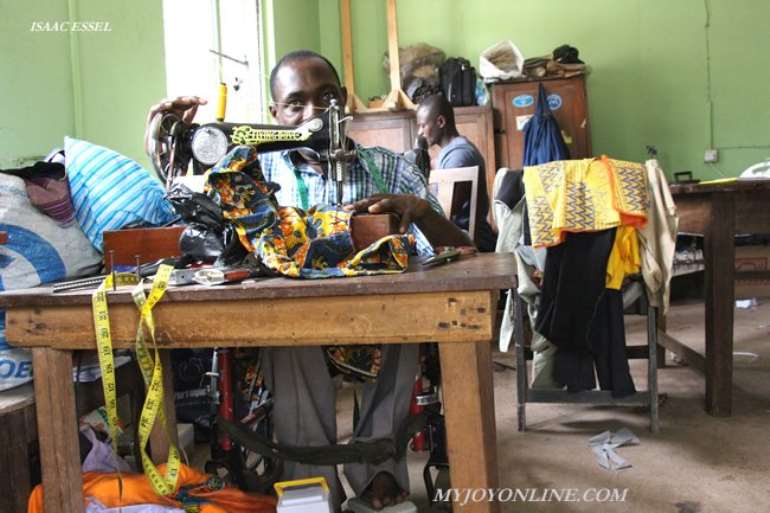 Moses, who only attended primary school, went through an apprenticeship at the Ghana Rehabilitation Centre and now supports himself as a fashion designer.
Traditional batik-tie dye and Woodin cloth shirts that Moses has sewn hang for sale around the room.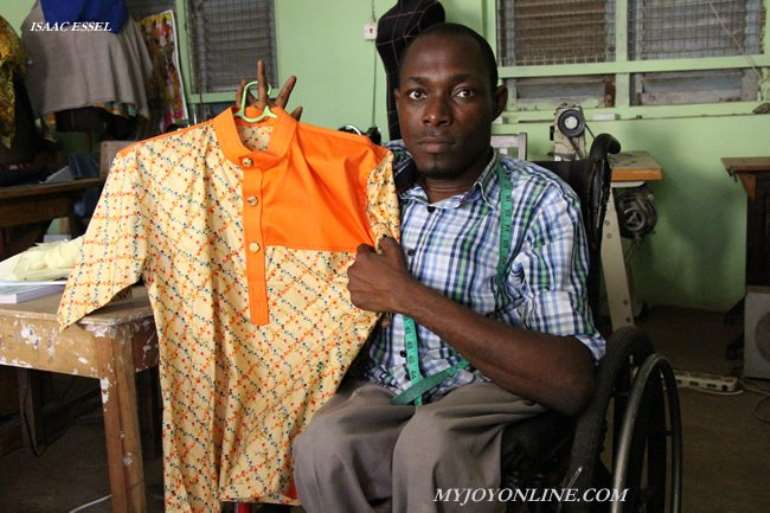 Moses measures out cloth on a large wooden table that is lower than normal, making it easier for people in wheelchairs to use. Aside his paralysed legs, Moses' hands are also withered and he struggles slightly to firmly grip his tailor scissors. But he still skillfully cuts the cloth.
Moses attributes his success, and that of his tailoring colleagues at the rehab center, to family support. "Most of us we come from a family that might not be rich but they understand disability," he says. In a country where a lot of people hide their disabled children, this means a lot, according to Moses.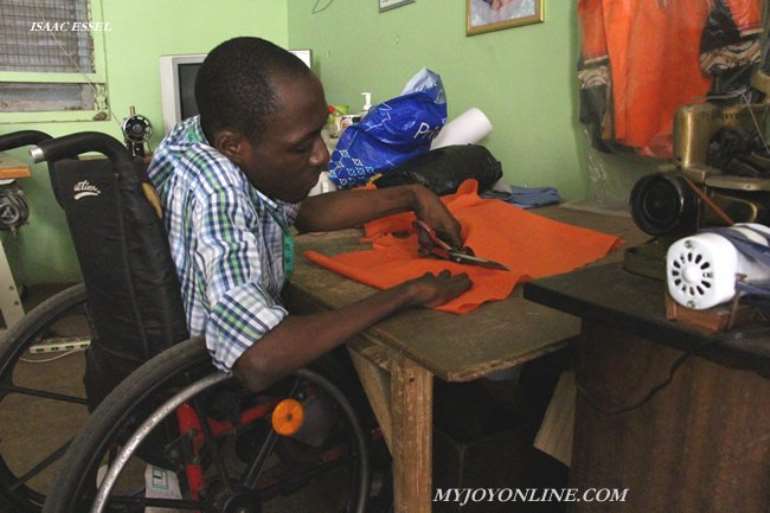 But although Moses has a job and can earn his own keep, others in society don't always treat him with respect.
Moses talks of asking someone for directions. "The person will just look at you and puff," he says with a little anger in his voice. People, he says, automatically take a man in a wheelchair for a beggar.
"It troubles most of us," he says.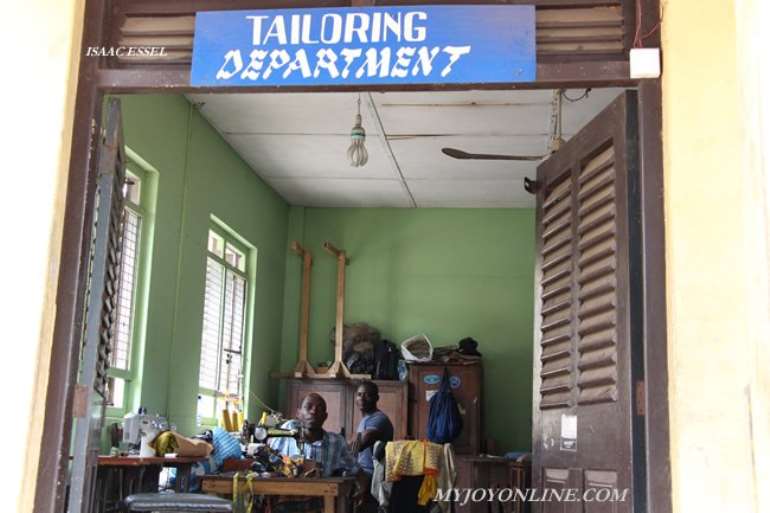 Alexander Kojo Tetteh is a neatly-dressed man who manages the Centre for Employment for Persons with Disability in Accra. At his office, Alex sits on his swivel chair behind his extremely organized desk and smiles welcomingly.
It's only when Alex walks with an unsteady gait to the door that his disability becomes obvious.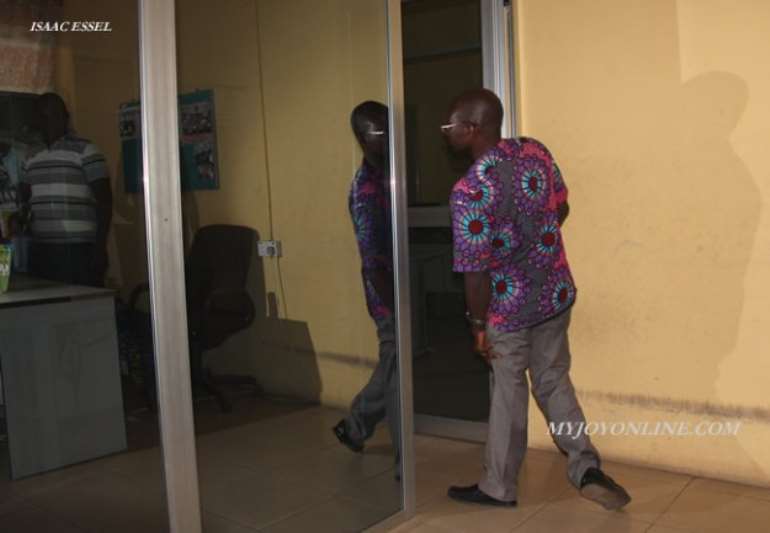 When he was six, polio left his legs crippled, although he doesn't have to use a wheelchair any longer after undergoing several surgeries to correct the defect.
Unlike many disabled persons, Alex says, he was blessed with a supportive family. When he first became crippled, his parents thought his condition was spiritual and they did all they could to get him cured.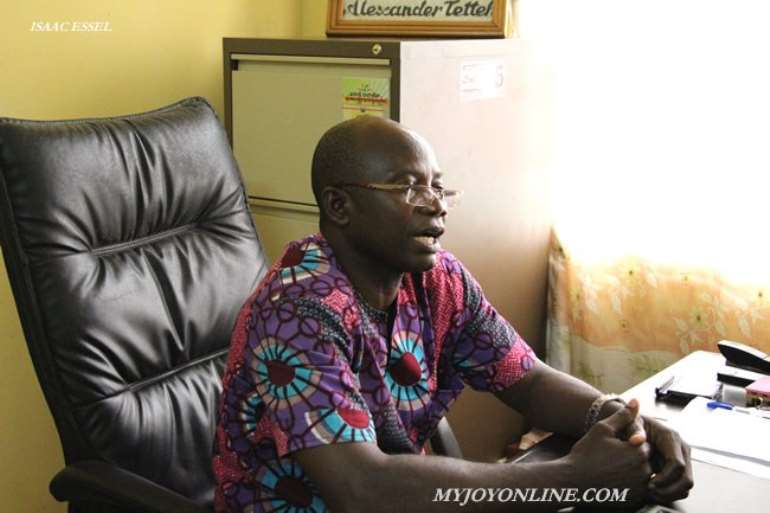 "My mother had to leave her goods at the market and finding solutions to my disability problems", he remembers. 'This contributed to the poverty that parents [of disabled people] go through."
Many in the community prevailed on his parents to abandon the idea of sending him to school due to his condition. But after Alex strongly opposed the idea, his family was completely supportive, he says, which his parents or siblings sometimes carrying him on their back to school.
But they weren't always there to help and Alex had to rely on his own self-discipline to get to school, sometimes even crawling on the ground or even through the mud when it rained.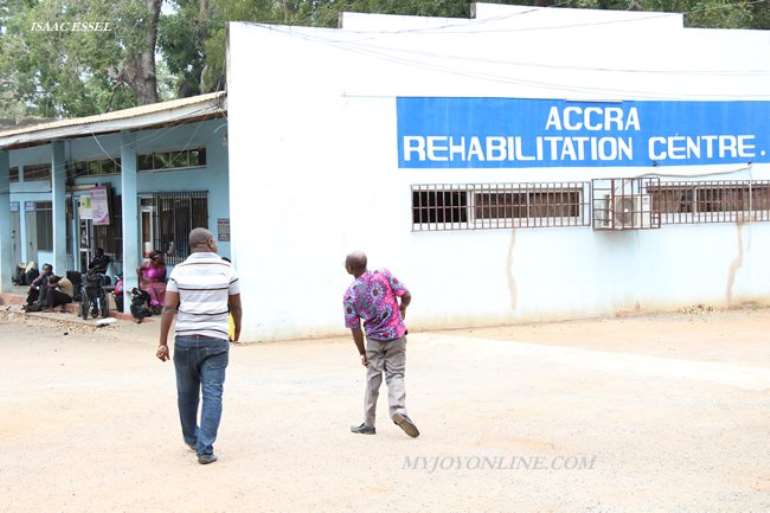 "At the school, nobody will like to sit by me because I am so dirty, so sweaty," Alex recalls.
Despite his disability, Alex is highly educated. He has a Masters in Governance and Leadership from Ghana Institute of Public Management and Administration. He has also secured a job as a Social Development Officer at the Local Government Service.
Few disabled people have such educational opportunities – but it seems training can still go a long way to helping the disabled support themselves.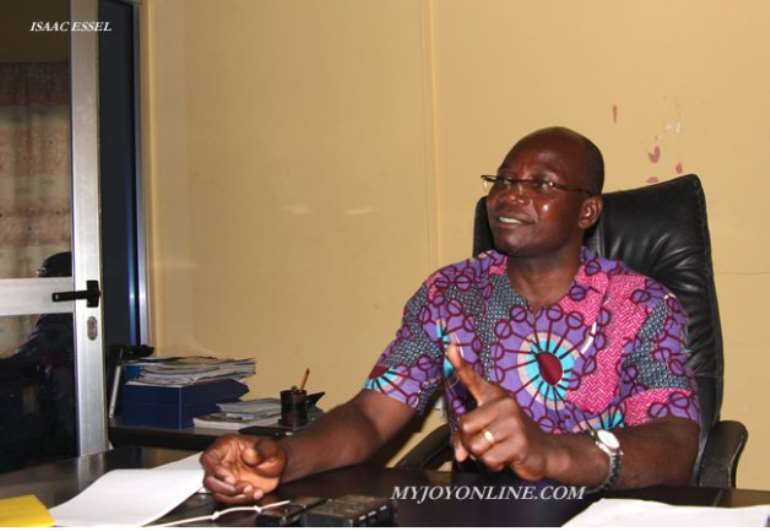 Indeed, many disabled in Ghana have little option than to make a life from begging. In the middle of a six-lane road in Accra, 48-year-old Esther sits in a wheelchair, holding out a begging hand to the passing cars.
She had an accident at the age of 18 which paralysed her lower limbs. Then her husband died and she was left with nothing but four children to feed. "The only way for me was to come to Accra to beg for money," she recounts her reasons for leaving Asante Bekwai base in the Ashanti Region.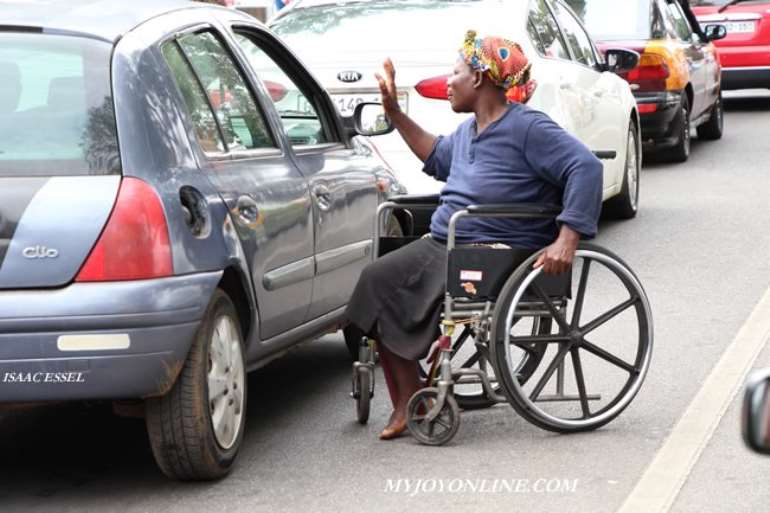 Esther's youngest child is in primary whilst the eldest is in senior high school. When he's not at school, Esther's teenage son sometimes pushes her in between the cars. Esther is proud that all of her children are in school. It's a chance she didn't have and giving her children this opportunity is the reason she is begging on the streets, she says.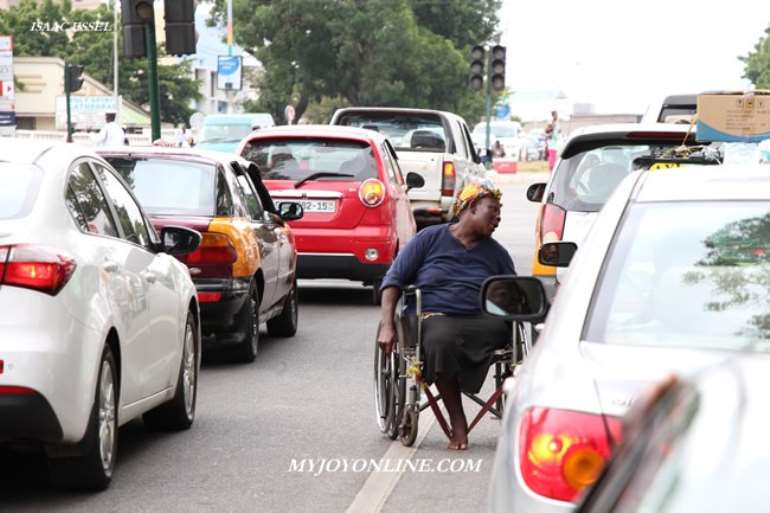 Like Alex and Moses, Esther also shows determination to provide a better life for her family. But it seems that education and family support is key to taking disabled people off the streets and into secured job.