Nii Coleman enters Korley Klottey parliamentary primary race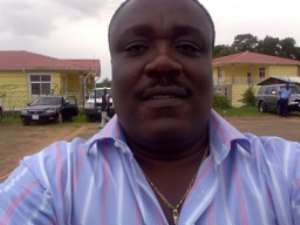 Accra, Sep 1, GNA - Nii John Coleman, a 48-year old businessman, has picked nomination forms to contest the Korley Klottey Constituency Parliamentary Primary on the ticket of the National Democratic Congress (NDC).
Speaking to newsmen later, Nii Coleman said the image of the party in the constituency was sinking, and as a grassroots person, he was determined to restore hope in the people when they give him the mandate.
He said it was about time the indigenes took their destinies into their own hands.
'As an indigene, and like Moses of old, I am coming to deliver my people from poverty.
I represent the grassroots and the down-trodden, and know the problems facing my people.'
Asked whether he was not scared of former President Rawlings' daughter entering the political scene to contest the constituency's primary, Nii Coleman said he was neither scared nor perturbed, because the people of Osu would decide.
Dr Ezenator Agyeman-Rawlings, daughter of former president Rawlings, has declared her intention to contest, while the sitting Member of Parliament, Nii Armah Ashitey, is not seeking re-election.
GNA