I'm Ronaldo, ready to unseat Suame 'Messi', says NDC parliamentary aspirant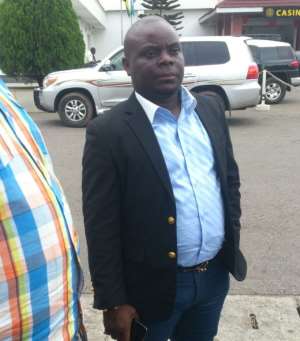 An NDC parliamentary aspirant for Suame Constituency in Kumasi is confident of unseating incumbent M.P. and Minority Leader, Osei Kyei Mensah Bonsu.
Francis Dodovi has picked nomination forms to contest in NDC primaries set for November 3.
He describes himself as Portuguese soccer star, Ronaldo ready to out-stage Mr. Kyei Mensah Bonsu who likens himself to Argentina's Messi.
He tells Luv News "gone are the days when people will vote 'even for a goat dressed in NPP colours'; times have changed and I intend to give the Minority Leader a good run for his money".
Development in the Suame Constituency came up strongly in the recent NPP primaries with many constituents decrying Mr. Kyei Mensah Bonsu's drive to bridge the gap.
Mr. Dodovi, considered to be close to President Mahama, is asking card- bearing members of the NDC to give him the nod as a first step towards annexing the seat for the ruling party.
He told Luv News all parliamentary seats in the Ashanti Region are no longer the preserve of NPP, adding the electorate has development concerns in Suame which he intends to fix.
"We took that seat at Tepa, now Hon. Adusei is the MP. The NPP is fielding a candidate to challenge Alhaji Muntaka Mubarak for the Asawase seat. Now, people under the system people want development, nothing is impossible.
"If Hon. Kyei Mensah Bonsu believes he is the Messi of Suame, then he should know that he has met the Ronaldo of the constituency," Francis Dodovi told Luv News.
Francis Dodovi has been an NDC Communications Officer and spokesperson for successive Regional Ministers since 2009.