Kenya athletics chief steps aside for graft and doping probe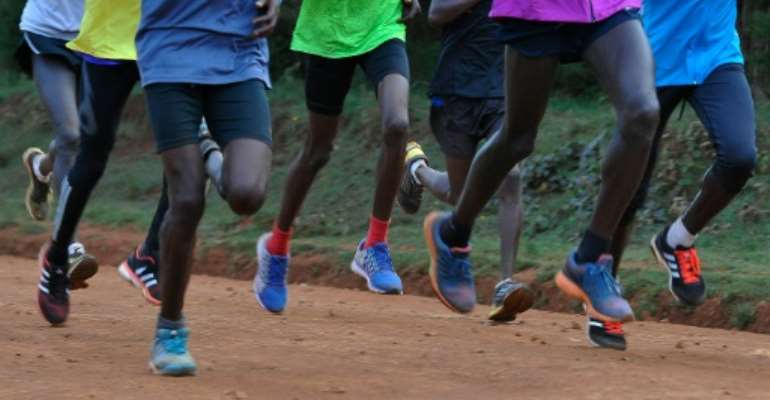 Nairobi (AFP) - Kenya's national athletics federation chief has stepped aside to allow investigations into allegations he asked for thousands of dollars in bribes from athletes caught doping.
Earlier this month, top Kenyan athlete Francisca Koki, suspended for doping, said she and fellow runner Joyce Zakari were asked to pay nearly $50,000 in bribes to Athletics Kenya chief executive officer Isaac Mwangi for help with the case.
The two sprinters, who were both suspended for doping violations at the Beijing World Championships, claimed Mwangi asked them for the bribe but they were unable to pay.
Mwangi repeated that the bribe demand claims were "unsubstantiated allegations" as he requested three weeks leave to allow investigations.
"The allegations have caused me a lot of mental anguish," he wrote in a letter to Athletics Kenya, seen by AFP on Wednesday.
"I am anxious to have my name cleared, even as I reserve my right to pursue other legal remedies availabile to me such as actions for libel and defamation," Mwangi added.
"It is my hope that the investigations will be expeditious, fair and should include relevant authorities like Anti-doping Agency of Kenya (ADAK)."
Athletics Kenya president Jackson Tuwei has said that investigations into the case will begin on February 22.
Both Koki and Zakari were each given a four-year ban after being found guilty of using a prohibited substance, Furosemide, in Beijing in August 2015.
Koki, a 400m hurdler, said she and Zakari were asked for cash in October, a month before their suspension.
After the pair tested positive in Beijing, Kenya's Deputy President William Ruto announced plans to criminalise doping.
World anti-doping agency WADA has said it was "disturbed" by the latest allegations.
Many in Kenya fear doping is rife among their top-class runners, who have been the source of enormous national pride. More than 40 Kenyan athletes have been suspended for doping in the past two years.
Other runners claim they have also been asked for cash to shorten their ban.