IGP visits Amanfrom; promises more personnel to deal with robberies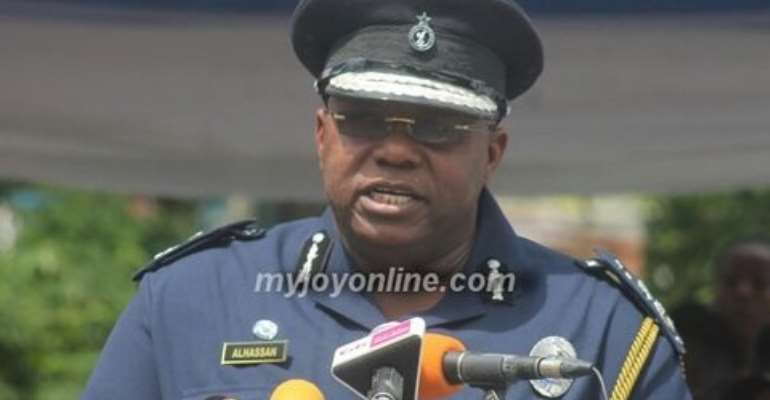 The cries by residents of Amanfrom in the Ga South Municipality in the Greater Accra Region following a string of armed robbery attacks have been heard.
The Inspector-General of Police, Mohammed Alhassan during a visit to the area Wednesday assured that more police personnel will be deployed to the area to complement the efforts of those there.
He indicated that the robbers took advantage of the small number of officials in the community to disturb the residents.
Scores of residents have suffered gun and machete wounds from robbery attacks in the past weeks.
Joy News' Beatrice Adu was in the area during the IGP's visit and reports that three people have been arrested in connection with the robberies.
According to Beatrice, the IGP has promised to contribute 100 bags of cement, valued at 3,000 cedis, to assist the community in the construction of a police post there.
A resident of the community and her husband have also indicated that they will give out one room in their house to be used as a police post while work on the main station is completed.
The IGP advised residents to clear bushes in the area that serves as a hiding place for the robbers.
He said the police will embark on a public sensitisation on home and personal security.
Story by Ghana | Myjoyonline.com | Naa Sakwaba Akwa | [email protected]