Eight held for farming in the Krokosua Forest Reserve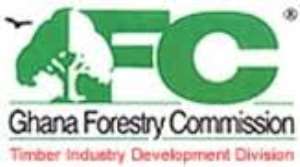 Sefwi-Juaboso (W/R), Aug. 25, GNA - The Forestry Commission (FC) Task Force has cut down large hectares of food crop and cocoa farms cultivated inside the Krokosua Forest Reserve at Sefwi-Juaboso and had also arrested eight people.
This comes amid efforts to halt the destruction of the reserve and its resources.
Mr Henry Kudiabor, the Juaboso District Manager of the Forest Service Division (FSD), told the Ghana News Agency (GNA) that the offending farmers would be prosecuted.
He said the task force, made up of a combined team of soldiers, police officers and forestry officials, would do everything to protect and clear the reserve of encroachers.
The Commission, under an agreement with the forest fringe communities, had allowed farming on some portions but others took advantage of the situation and entered the restricted areas.
Mr Kudiabor said this was something they were determined to stop through a special operation dubbed 'Search and Destroy' launched to restore sanity.
'There should not be any illusion about our resolve to stay the cause to preserve Krokosua', he said.
Katakyie Kwasi Bumagama, the Omanhene of Sefwi-Wiawso, has also fully endorsed the action taken by the FC, saying that, every illegal farm should be destroyed.
He denied claims by some of the farmers that he (the Omanhene) granted them the permission to enter the reserve.
Katakyie Bumagama said there was no way he would support any illegality, adding that, those found to have breached the law must be made to face appropriate sanctions.
GNA