RING Project launches Fund for progress of the North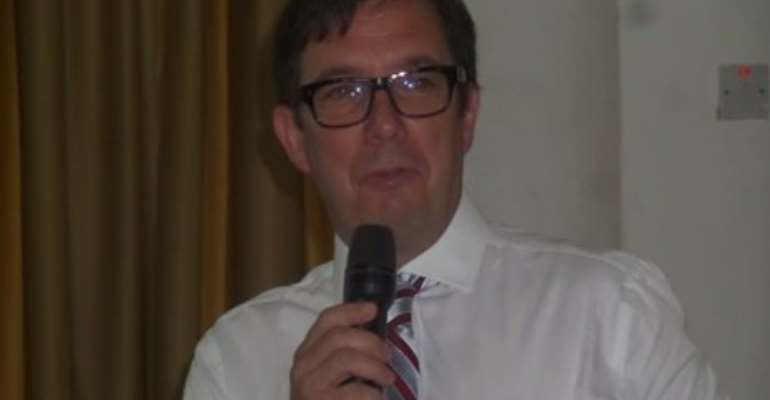 Accra, Aug 19, GNA - The Resiliency in Northern Ghana (RING) project has launched a US$ one million Innovation Fund to support Non-Governmental and Civil Society Organisations who have ingenious ideas to improve the livelihoods and nutrition status of vulnerable households in Northern Region.
In line with this, RING organised a pre-application briefing session for Non-Governmental Organisations (NGOs) and Community Based Organisations who wish to apply for funds this year in Tamale to announce the modalities for accessing the Innovation Fund.
A statement issued to the GNA by the RING Project said the Innovation Fund was part of the Annual Programme Statement (APS) of the RING project.
According to the statement, Mr. Philippe LeMay, the RING Chief of Party (COP), said the session marked a special day in the history of the project since it was the beginning of RING's private sector-initiative in support of the Government to improve nutrition and to reduce poverty in the Northern Region.
The Fund would support highly innovative proposals with direct impact on nutrition and hygiene for women and children, and a significant impact on the social and economic status of women of reproductive age and children under five.
Mr LeMay said the RING project would continue to strengthen the abilities of the Northern Regional Coordinating Council and the District Assemblies to identify the needs of vulnerable communities through technical training for all the District Assembly staff in the areas of public financial management, budgeting, procurement and community engagement.
The statement said the Innovation Fund would support cost effective, results-based and mostly sustainable projects that have the potential to be easily and successfully replicated by District Assemblies and implementing partners in the Northern Region.
It said 249 Non-Governmental and Community Based Organizations attended the briefing session.
RING is a United States Agency for International Development (USAID) funded-project focused on poverty reduction to improve the nutrition and livelihood status of vulnerable households in Northern Region through Agriculture, Livelihood and WASH, Nutrition, Good Governance and Community Engagement.
It is currently being implemented in 17 districts in the Northern Region.
GNA