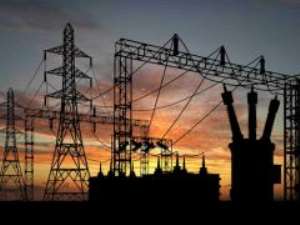 Takoradi International Company (TICO), a power generation firm at Aboadze, near Takoradi, has added 115 megawatts (MW) of power from its steam turbine and generator to the national electricity grid, bringing TICO's contribution to the national grid to about 330 megawatts.
The additional generation is expected to ease appreciably the country's energy crisis.
TICO is a joint venture between TAQA Energy Company of Abu Dhabi and the Volta River Authority (VRA).
The company has three plants – T1, T2 and T3 – and has the capacity to provide up to 550MW of power.
The Unit 2 of the T2 plant was shut down when management of the company found out that the plant was no longer producing at the optimum level, and underwent refurbishment.
The T2 plant currently has the Simple Cycle (SC) installed capacity of 220 megawatts of power and the unit 1 of the T2 plant is running with 110 MW, which is the base load.
The increase in megawatts output is the result of the addition of a steam turbine and associated Heat Recovery Steam Generator (HRSG) which has generally been referred to as the T2 expansion project.
Currently, the company's Simple Cycle (SC) 1, and SC 2 as well as the gas turbines are operating at a base load while a new steam turbine, which is in the final stages of commissioning, is already adding to the total load generated.
This came to light when some selected journalists toured the TICO plant at Aboadze to inspect the progress of work on the T2 expansion project.
Nana Osafo Adjei, General Manager of TICO, remarked that the commissioning programme for the T2 project was progressing and was in the final testing phase of the machines under normal operational conditions.
'The reliability testing which is also on-going, is progressing as planned, and is expected to be completed on Thursday, August 13, 2015,' he asserted.
By Emmanuel Opoku, Takoradi