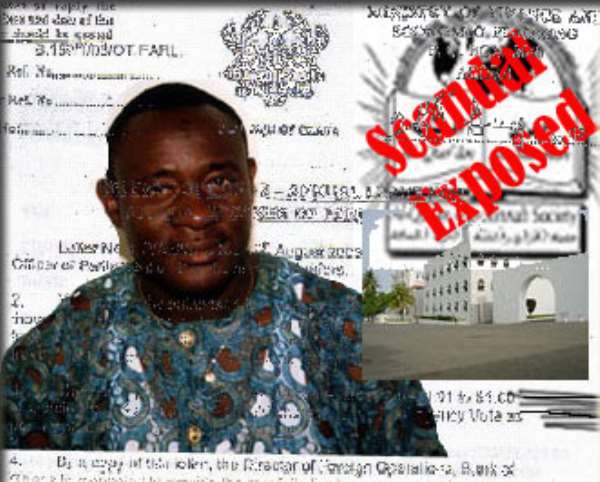 ... 'he has caused me so much pain' President John Agyekum Kufuor has broken his silence on Alhaji Moctar Musah Bamba's Emirate Investment/Unibank scandal and described the whole incident as very unfortunate.
According to the President, he had so much confidence in Alhaji Bamba that, when the issue cropped up, he was very much disappointed and felt much pains.
President Kufuor, who was speaking on the issue publicly for the first time, said when he interacted with Alhaji Bamba on the issue he realised that be (Bamba) had regretted of the matter.
The occasion was a durbar of chiefs and people of Wenchi in honour of the President, who had visited the town as part of a five-day tour of some parts of Brong Ahafo Region. Alhaji Bamba, whose scandal is pending before a law court in Accra, has declared his intention to go solo to retain the Wenchi East Constituency seat which he is occupying, after losing to his rival Professor Gyan Baffour in the primary
Interestingly, his supporters who thronged the Methodist Church Park to witness the durbar chanted, "No Bamba, then NDC", implying that if their icon is not allowed to go solo then definitely they would vote for the NDC candidate.
Prior to the August gathering, there had been allegations of Alhaji Bamba's supporters removing posters of Professor Baffour, which created some confusion. Though President Kufour did not touch on these, he called for peace and unity among the camps of the two personalities who were all standing by him.