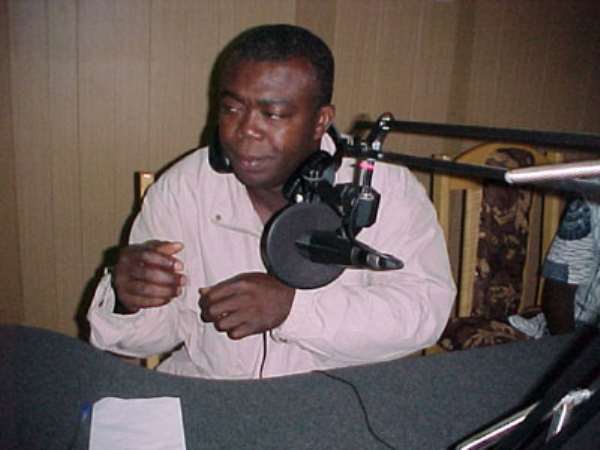 Tumu, Sept 9, GNA - Mr. Stephen Asamoah Boateng, Deputy Minister for Information on Wednesday stated that the government would pursue and concentrate on rural development to make rural areas habitable and comfortable for the people.
He said the government would seek to bring basic amenities of life to all rural dwellers, not only to put them at par with their urban counterparts, but to stem the annual rural-urban drift for non-existent jobs in the urban centres.
Mr Asamoah Boateng made this statement at Tumu during his two-day official visit to the Upper West Region to acquaint himself with the problems and performance of workers in the region.
The Deputy Minister said the government would make rural areas attractive by providing dams and dug-outs to enable them to do all year round farming and to promote agro-processing of agricultural products at the communities of raw materials instead of concentrating on the factories and industries in urban centres.
Since 2000, Ghana has now improved in agro-processing from 18 per cent to 38 per cent which is a great achievement, he said.
Mr. Boateng, who later addressed workers of the Sissala East District called on them to execute their professional duties with a high sense of neutrality as it behoved on them to serve every government of the day.
"The government is doing everything possible to expand the economy to make workers comfortable by bringing and empowering the manufacturing base of the public service."
On vehicles for workers, the Deputy Minister said plans were far advanced to give every District at least one van.
He said the Landrovers were so expensive that the government was exploring other ways of getting more vehicles with cheaper prices to enhance the operations of the Information Services Department.
"Some motor-bikes would also be brought on experimental basis and if they are good we shall purchase more for our officers in the districts".
Kuoro Gilbert Badzo Kanton, Paramount Chief of the Tumu Traditional Area commended the government for empowering farmers with tractors and other farming machinery.
He however, appealed to the government to consider constructing dams and dug-outs to assist them to increase production.