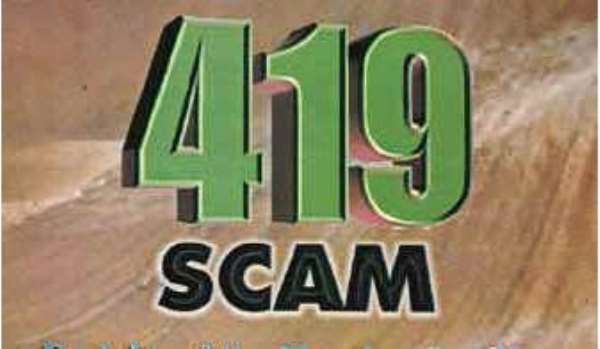 Two self-acclaimed Ghanaians Angelique Kuka and one Mr. Minsaith who claimed to have had US $5.9 million in a bank in Ghana called Global Bank (Ghana) Limited, have conspired with a certain Wilhelmina Gransford, an Australian, to dupe Koala Newspaper Pty Limited, publishers of Australian 'Weekend News', in Australia.
In a faxed document sent to the paper's office by Koala Newspapers Pty Limited, Angelique Kuka insisted to have inherited the US$ 5.9 million from a certain king Nzeh Gopal Kuka I, a Paramount Chief of Yamoussoukro in La Cote d'lvoire, who deposited the said amount in the Global Bank (Ghana) Limited for her.
What appears to be a '419' Scam, Angeligue Kuka and her accomplices Wilhelmina Gransford and Minsaith have asked Koala Newspapers Pty Limited to provide US $15,000 to pay for an extension of a clearance certificate from the International Drug Enforcement Anti-terrorist and Anti Money Laundering Agency.