Juvenile discharged for late commencement of trial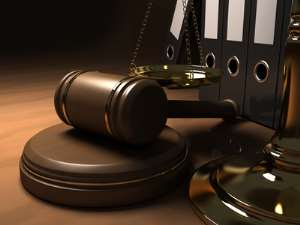 Accra, May 5, GNA - An Accra Circuit Court on Tuesday discharged Hamza Rashid, 17, unemployed, after the prosecution failed to commence trial of the case, while the accused had spent six months in custody.
The court presided over by Mr Francis Obiri said per the juvenile Act, a juvenile cannot be tried after six months in custody and as such struck out the case. However the investigator in the case said a duplicate docket had been forwarded to the Attorney Generals Department for advice.
Hamza was said to have conspired with one Hakeem now deceased and robbed one Ms Bright Nyarko of her hand bag containing two Samsung mobile phones valued at GH₵ 1,000.00, a school ID card, a Voters ID card and an amount of GH₵ 10.00.
The facts of the case as presented by Deputy Superintendent of Police (DSP) Ernest Acheampong were that the complainant, Bright is a student and resides at Tantra Hill while Hamza, at Kwabenya.
He said on August 8, 2014 at about 2200 hours the complainant and a witness in the case were standing by the roadside around Dzorwulu roundabout to pick a vehicle when suddenly, Hamza and his accomplice on a motor bike pulled up.
DSP Achempong said the two suspects pulled a cutlass and ordered the complainant to surrender her hand bag which she obliged and they sped off on the bike.
He told the court the suspects were found later at Roman ridge rummaging through the contents of the bag when they were spotted by the Kotobabi Police Patrol Team who gave them a hot chase.
The prosecution said on seeing the police vehicle closing on them they abandoned the motor bike and took to their heels into a nearby bush.
He said eventually they were overpowered and Hamza was arrested and the hand bag and the motor bike was seized while Hakeem escaped.
DSP Acheampong said in the course of investigation the police found the contact number of the complainant and when she was contacted she confirmed that she was robbed by the accused and his accomplice.
GNA