Celebrity Prostitute Comment: Alhaji Halidu Begs For Forgiveness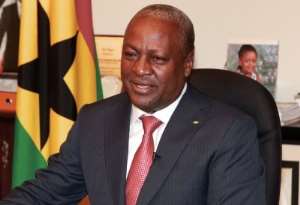 A member of the governing National Democratic Congress' (NDC) communications team, Alhaji Haruna Halidu has apologised to Ghanaian women for his reaction following the open letter addressed to the President by actress Lydia Forson.
The former presidential staffer who used profane words in describing the actress for the sarcastic manner in which she addressed the President told Bola Ray on the Starr Drive Monday that he regrets his actions.
"I want to honestly apologise to all Ghanaian women.
"I was emotional in my reaction because I was taken aback by the manner in which she described the President but I was wrong and I sincerely apologise.
"I personally have three daughters so I know I shouldn't have used such words on a woman because I wouldn't expect such words to be used on my daughters," he said.
In a May Day open letter, Ms Forson demanded an end to the power crisis, otherwise called "dumsor", saying: "Our president is like that kid in school who is always last, always gives the wrong answers and never seems to grasp what is being taught."
"But for some reason you keep rooting for him, you keep hoping he will come out and shock everyone, come out and put people to shame, come out and make people take back every little mean thing they said about him.
"You keep waiting and waiting until you all graduate and he's still stuck in the same class because he didn't pass…" excerpts of the letter noted.