Prudential Ghana Launches Unique Farewell Plan To Help Customers Protect And Celebrate Their Loved Ones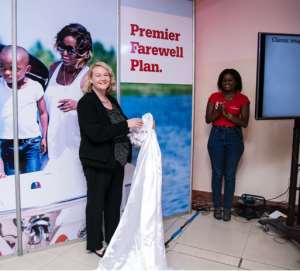 Prudential Life Insurance Ghana has launched an innovative new product to protect customers and their loved ones against the final expenses of life, and give them the unique farewell they deserve.
The Prudential Life Farewell Plan gives customers the assurance that they and their loved ones are protected against the financial pressures that come with the final expenses of life. It also ensures that, should the unthinkable happen, they can say farewell with dignity and pride.
Customers can choose between the Classic and Premier options of the Farewell Plan to suit their need. The Classic Plan guarantees a cash pay-out of between GHS10, 000 and GHS15, 000 as well as additional Pre-Burial and Post-Burial benefits. The Premier Plan offers a cash pay-out of up to GHS50, 000. Both plans offer the highest sum assured amongst all funeral plans on the market. In addition, premiums are returned if any of the insured parties dies during the waiting period.
Speaking at the launch, the National Insurance CommissionerMiss Lydia LaribaBawa said: "We welcome innovative products like the Farewell Plan that Prudential Ghana has launched today. We applaud Prudential's commitment to listening to customers and responding to their needs. They are bringing more choice to the market, and that can only be a good thing for customers."
Emmanuel MokobiAryee, CEO of Prudential Ghana, said: "A funeral is a chance to come together and celebrate the life of a loved one. But it can also bring financial pressures and worry at a difficult time. Prudential's innovative Farewell Plan means our customers can take care of their family, and make sure they or their beloved are honoured with pride. At Prudential, we know how important it is to express our love and respect for family members. We are committed to helping as many Ghanaians as possible afford to give their loved ones the dignified farewell they deserve."
Dr Matt Lilley, CEO Africa at Prudential, said: "We are immensely proud of the strides Prudential Ghana is making. Since starting operations, we have nearly tripled the agency sales force, creating hundreds of jobs and helping us to bring the benefits of life insurance to even more Ghanaians.
"We are dedicated to helping our customers build better futures, by offering innovative, affordable products, like the Farewell Plan, that meet their changing needs. And we are committed to being a long-term partner with Ghana more widely – by creating high-quality jobs, by supporting skills development and by channelling our customers' savings into long-term investments in the economy. Ghana is one of the most dynamic and exciting markets in Africa and we believe that together we have a bright future."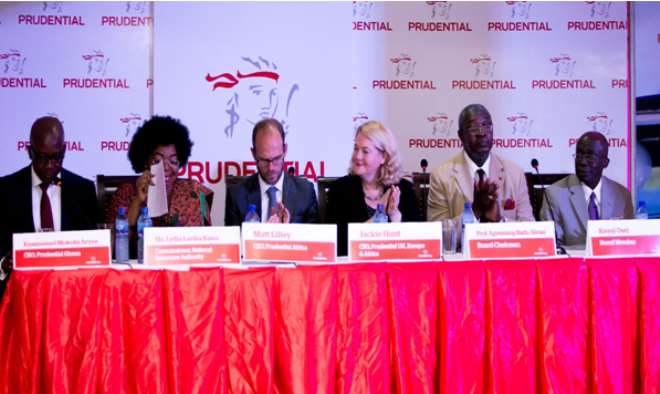 2015-05-04 070750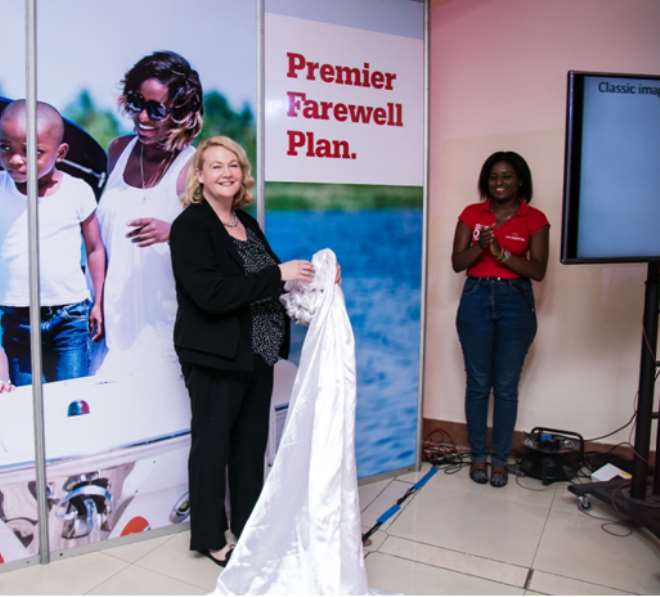 2015-05-04 070914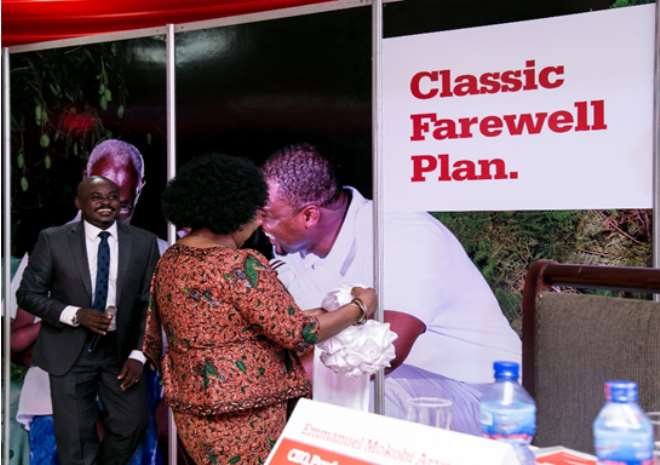 2015-05-04 070953