'Ghost Name' Account Not The Best Alternative - IMANI Ghana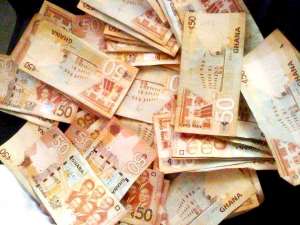 Policy Think Tank IMANI Ghana has downplayed government's decision to create a bank account into which monies paid to alleged 'ghost names' on government's payroll will be refunded.
The Finance Minister, Seth Terkper, during his appearance at the sitting of the Public Accounts Committee(PAC)on Monday, indicated, he had directed the Controller and Accountant General's department to create the said account.
The Policy Think Tank is however questioning why government has not taken advantage of technology to capture the names of employees on government payroll. 'I am a bit surprised that we are still going back and forth on this issue.
How do you say that suspected monies paid to suspected ghosts should be paid into two separate accounts. I can understand that could be an interim measure but you see we all want finality and finality is just technology. Can people be biometrically vierified when they are collecting their money.
I do not know why this is so difficult to do…,' the Executive Director of IMANI Ghana, Franklin Cudjoe said.
Mr. Cudjoe said that although in the interim the move might work, it will not resolve the challenges associated with government's bloated payroll. 'The problem with this payroll thing is that it is being solved in a piecemeal fashion.
I can understand the frustrations of the Finance Minister but I think that there is a way. There is technology. There is certainly a good way of solving this issue,' he said.
He therefore advised the Finance Ministry to look at other alternatives such as technology in order to have far more superior means of protecting ghosts than technology.
'Why don't we just do that rather than this back and forth way of solving this challenge. I am a bit worried that we have not learnt our lessons at all.'
Source: Citifmonline.com