Factionalism is anti-Christian - Bishop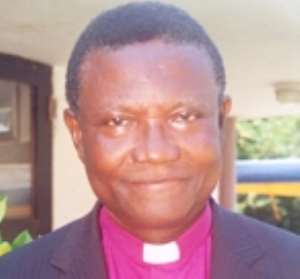 Kumasi, April 27, GNA - Presiding Bishop of the Methodist Church Ghana (MCG), Most Reverend Professor Emmanuel Asante, has urged Christians to shun factionalism in all its forms to foster unity and stability in the church.
Factionalism, he said, is anti-Christian as it has the tendency to create divisions in the church and also breed confusion.
'We should know that the church is not there to glorify personalities or advance the cause of certain individuals but to promote the Gospel to transform and shape society for the better,' he said.
Most Reverend Asante, who was inaugurating a newly-constructed manse for the Methodist Bishop in Kumasi, urged members to be committed to the principles of Methodism - unity, peaceful co-existence, discipline and compassion for the needy in their endeavours.
He said this is the only way they could be on track to achieve their mission statement for sustainable growth of the church.
The GH¢ 900, 000.00 manse is designed to serve as permanent place of abode for successive bishops of the Kumasi Diocese of the MCG.
The first manse was constructed in 1842 at the Diocese's present administrative headquarters at the K.O. in Kumasi, a site which is currently being re-developed into a commercial area by the church.
Most Reverend Asante urged the church to be development-oriented, contributing meaningfully to all projects designed to boost internally-generated funds of the church.
GNA