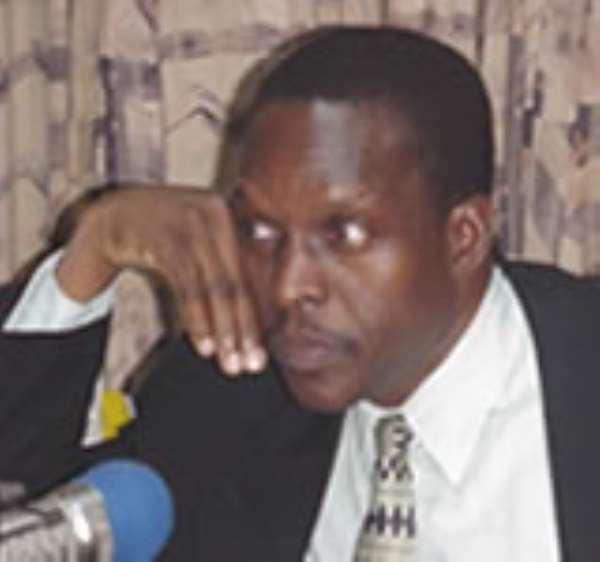 Accra, Aug. 16, GNA - The Minority Leader in Parliament, Mr Alban Kingsford S. Bagbin has been urged to render an unqualified apology to President John Agyekum Kufuor and the people of Ghana for making false claims.
A statement by Mr Kofi Amponsah-Bediako, Government Spokesperson on Social Services, in Accra said if Mr Bagbin "fails to apologise he will lose his credibility for the rest of his career as a politician."
It said: "Ghanaians are very kind-hearted and forgiving, so Mr Bagbin should not entertain any fears about any attempts to apologise for his misconduct."
Mr Amponsah-Bediako's statement is in reaction to claims by Mr Bagbin that President Laurent Gbago and President Blaise Compoare of Cote d'Ivoire and Burkina Faso, respectively, had told him that they had lost confidence in President Kufuor, Chairman of the Economic Community of West Africa States (ECOWAS). Government functionaries from Cote d'Ivoire and Burkina Faso have since denied that their Presidents ever spoke to Mr Bagbin.
The statement said: Brokering of peace in the Ivorian situation requires tact and fair-mindedness, seeing the complex nature and the different issues at stake.
It said it was, therefore, "unfortunate that no other person but someone, who occupies the position of a Minority Leader in Parliament should commit such a miscalculated blunder without realising its implications on international politics and diplomacy.
"The position of Minority Leader is very important in a parliamentary democracy. For this reason, the public requires from its occupant a display of honesty, decency, decorum and circumspection, particularly with regard to matters involving international relations and diplomacy," Mr Amponsah-Bediako said.
He said: "If as a politician the Minority leader will always want to twist issues to score cheap political points, then he stands the risk of cutting his nose to spite his face as he has just done. Ghana has come of age, so our trend in politics should be based on truth, objectivity and honesty.
"If we all keep to this principle the nature of politics in this country will be seen as decent, constructive and fruitful, " the statement said.