DNA results: Ex-CEPS officer wins two, loses three paternity tests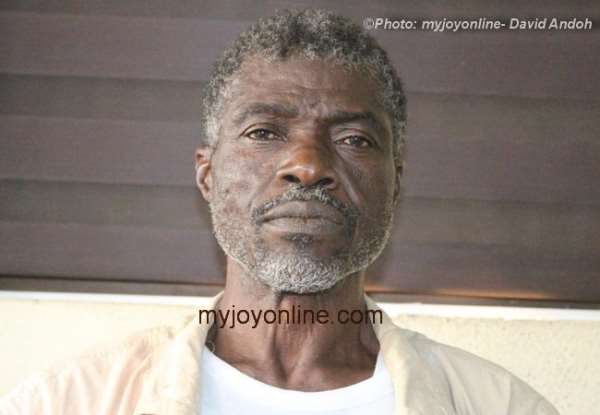 It has emerged that Confidence Hiagbe, a retired Customs officer, actually fathered three out of five children he denied paternity of, after falling out with their mothers.
The five-time national "What Do You Know" champion, popularly known as CC, age 62, petitioned the Family and Juvenile Courts to determine who the fathers of the children are, insisting the five are not his biological children.
However, after DNA tests were carried on all the five children at the Scientellect DNA Medical Lab, it turned out that George Hiagbe, Gilbert Hiagbe and Genevieve Hiagbe are biological children he had with one Ruby Asiamah.
Results on two other children, Kwabena Ayigbe and David Delali, on March 13, 2015 and December 29, 2014 respectively signed by Dr. Kenneth Frimpong, Principal Analyst, said the probability of Confidence Hiagbe being their father is zero.
Based on the DNA results, the Family and Juvenile Court in Accra on April 10, 2015 presided over by Peter Oppong-Boahen called the parties and revealed the verdict in the case of George Hiagbe, Gilbert Hiagbe and Genevieve Hiagbe. The case involving Kwabena Ayigbe was ruled on Tuesday, March 31, 2015, while that of David Delali took place on passed in January 2015.
Confidence Hiagbe who is a WBA Boxing Judge and describes himself as a Social Advocate told myjoyonline.com even though three verdicts went against him, he is "at peace now".
"It is not a big deal, I am happy that judgements have been declared and all doubts cleared," he said.
In the case of George, Gilbert and Genevieve, he said he has been taking care of their needs from the infancy and will continue to take care of them.
Below are the facts Confidence Hiagbe presented to the court about the three women.
Ruby
In the case of Ms Asiamah, Mr Hiagbe stated in his affidavit that they lived separately and that somewhere in 2005, and acting upon a tip-off, he paid a surprise midnight visit to the home home of Ms Asiamah and caught her with a male partner.
The WBA Boxing Judge added that as a result, "our relationship which was on the verge of becoming a full marriage became strained and eventually collapsed in early 2013."
"Given the murky circumstances surrounding the issue, I am but humbly calling for a comprehensive paternity test for all the three children," he prayed.
Hilda
In respect of Hilda, the affidavit stated that both of them were in a relationship in 1986 and that the defendant got pregnant but aborted same.
Consequently, the plaintiff stated that "upon what she did by aborting the pregnancy, we separated (but) in late 1997, we came together again and I had sex with her once."
"The defendant informed me that she was pregnant and from the date which I had sex with her and the date she delivered was exactly seven months but the child was not a premature baby so I did not accept the child," he noted.
Ekua
Having met Ekua around 1980/81, the retired Customs officer said she also became pregnant, adding, "but came back days later to tell me that she had gone to Tema on her own accord to abort the pregnancy."
Mr Hiagbe further averred that two months later Ekua returned to him claiming that the abortion was improperly done and that she was still carrying the baby.
In view of this, CC noted, the baby was born 12 months from the date they met and so he refused to accept the baby as his.
The WBA Boxing Judge alleged that the child has in recent times been holding himself "in my family circles and painting the picture of me as an irresponsible father."
Story by Ghana | Myjoyonline.com| Isaac Essel | [email protected] | twitter @isaacessel