Gov't Still Searching For Yaa Naa's Killers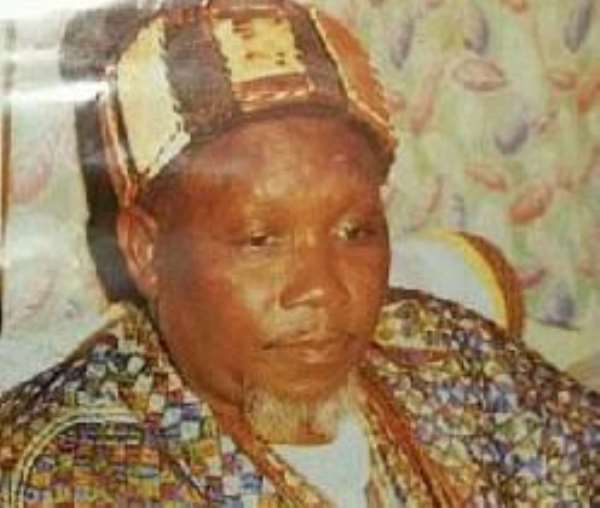 The Member of Parliament (MP) for Sagnarigu, Alhaji A.B.A Fuseini has said the National Democratic Congress (NDC) government has not given up on its promise of finding the killers of the late Yaa Naa Yakubu Adani II.
He was reacting to concerns by the children of the late Yaa Naa after they embarked on a protest march to demand the NDC fulfils its promise, and also accused NDC MPs from the Dagbon area of being hypocrites.
They lamented over what they say is failed promises by the NDC government and also blamed the MP's in the region of using the promise of finding Yaa Naa's killers as a bait to win elections.
But in an interview with Citi News, Alhaji Fuseini rebuffed the claims saying government is still pursuing its promise of finding the killers.
"Nobody can forget what happened; we all know the implications of it on our unity. I'm sure that the commitment to ensure that the perpetrators of that heinous crime is ongoing. The difficulty has been the investigative body that will unearth the perpetrators and bring them to book."
He was confident that "with the level of commitment from government, if they are able to unearth anybody who is reasonably found to be complicit with that heinous crime, they will not be spared."
Alhaji Fuseini urged the people of Dagbon to stay calm, advising them to make available any information which would help government fish out those behind the crime; adding that, "its a joint responsibility."
"…It is not just the responsibility of government for people to say that people make the promises and then they abandon them. Nobody has abandoned any policy, I am absolutely certain that as and when the evidence is ready and that people are complicit in it…"
The late Yaa-Naa died in March 2002 as a result of deadly attacks in the Yendi Township and the perpetrators are still at large.
The NDC, as part of its campaign messages during the electioneering period, promised to find the true killers of the late Yaa Naa.