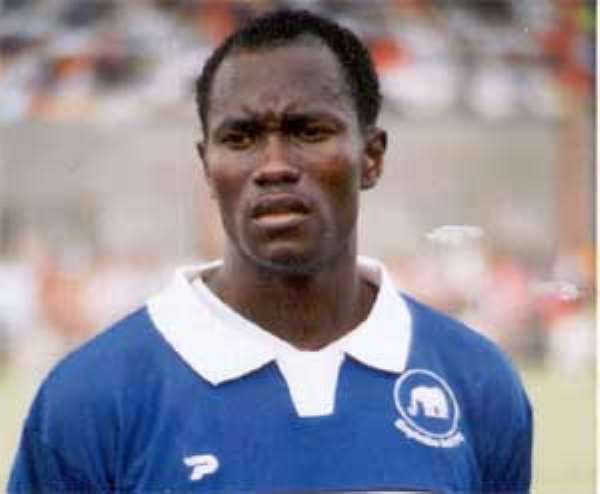 Ghana's Nigerian based U-23 international, Joetex Frimpong, has lamented over his inability to make Ghana's squad for the football event of the on-going Athens 2004 Olympic Games.
Speaking with Ghanaweb on Wednesday, Frimpong, who is a key member of Africa's double champions, Enyimba International FC, stated that a nagging injury sustained in last year's African Champions League clash against ASEC Mimsas in Abidjan kept him in limbo for close to one year.
"After playing the first match in the qualifers against Liberia I thought I would play in subsequent matches and then in Athens, but the injury shattered my dreams.
"I had equally missed playing for Ghana in last year's All Africa Games due to the Champions League," he said.
However, he applauded the Ghananian soccer authorities for making him a part of the team and even inviting him to the Black Stars on the eve of their last Tunisia 2004 African Nations Cup Qualifier against Rwanda, in Kigali, last year.
According to him: "I enjoyed my time in Ghana when I played for the Black Meteors. It was an experience I would always remember, as I played in the colours of my country for the first time. I promise to maintain a good form whenever the GFA calls on me again."
Frimpong was on song when he played his first match in the Champions League this year, scoring the first goal as Enyimba hammered Malawian champions, Bakili Bullets 6-0 on match day, at the Enyimba International Stadium, Aba.
The Ghanaian, who admires Kumasi Ashanti Kotoko was born in Ghana, but has played all his club football in Nigeria where he lives with his parents.