Self-styled Evangelist arrested for visa fraud; 225 fall victims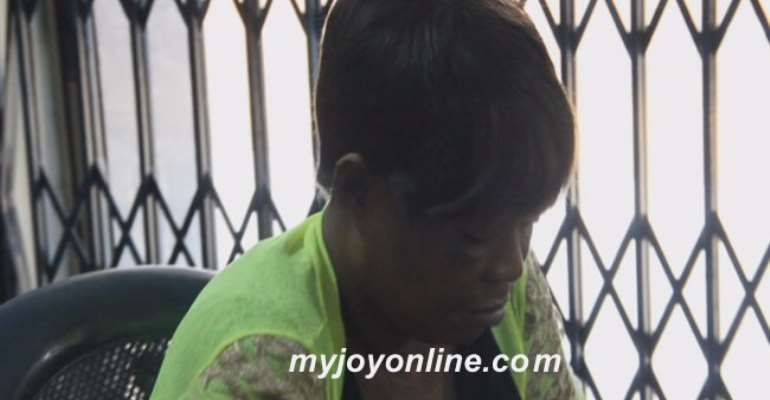 A woman in her mid forties has been arrested by the Tema Community 8 Police for allegedly defrauding about 225 people with a promise to get them US visas.
Cindy Naa Adoley Brown was arrested on Sunday and has since been in police custody.
Parading as an Evangelist, Brown baited her victims with the promise that she had links at Ghana's presidency, the US Embassy and the White House and could provide them with visas.
The victims, some of whom are said to be Togolese and South Africans paid various sums of monies to the suspect with the hope of getting a visa but have neither received the visa nor the refund of their monies.
Some of the victims told Multi TV they paid between 1,000 cedis and 8,000 cedis to the suspect for the visas.  
A victim who paid GHS2,250 to the suspect said "she has killed our dreams because we wanted to start a future somewhere else".
Victims of the visa fraud
The victim who wants to remain anonymous revealed they often went into meetings with the suspect to discuss how soon they were going to receive their visas. The meetings dragged on sometimes from 12 noon to 4am the following day.
The victims recounted how she often came to the meetings with armed military men who were supposed to shield her from any anticipated attack from disappointed visa applicants.
An investigator Malverick Lomotey who received information from the US about the fraudulent activities of Cindy Brown pretended to be a prospective visa applicant as part of his investigations.
His investigations led to the arrest of Cindy Brown.
An administrator to Cindy Brown who is named only as Eric confessed to have been part of the scam from the beginning without him knowing the deals were fraudulent.
He said he only organised the visa applicants for meetings with Cindy Brown and created a whatsapp platform to facilitate communication. He had no idea the deal was fraudulent, he claimed.
"Everything this woman said, I did it. I have been part of this since the beginning, I don't know if she cast a spell on us or something. We have been fooled" he stated.
He revealed that even on the day of the arrest of Brown they had collected as much as 2,000 cedis from some of the victims and did the visa applicant letters for them.
The police have begun investigating the matter and will be arraigned  before court.