Minister cuts sod for ultra-modern bus terminal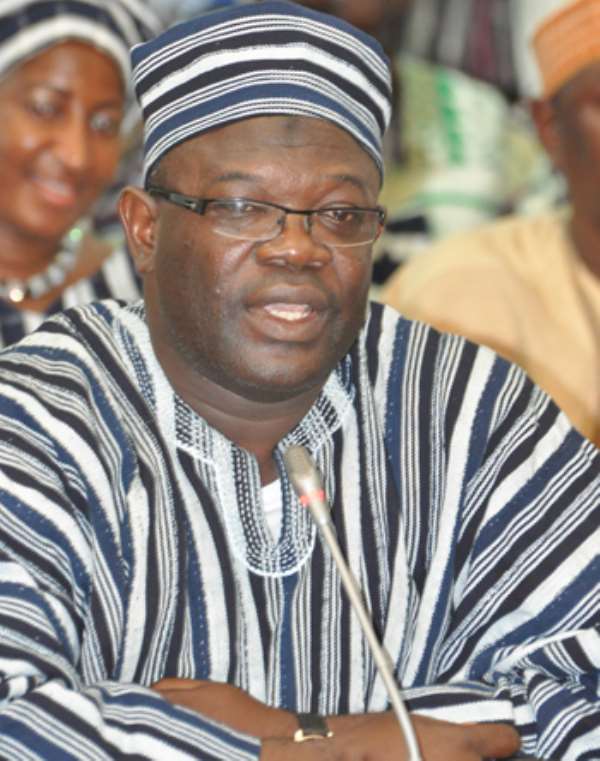 Tamale, March 24, GNA - A sod has been cut to commence the construction of an ultra-modern bus terminal at Datoyili, a suburb of Tamale to help decongest the Tamale Metropolis as well as make it a gateway to the Sahelian Region.
The project, which is also to increase business opportunities for the people in the metropolis, especially at Datoyili, would cost GH¢ 1.933.666.00 and its expected to be completed by February next year.
It is being undertaking by the Tamale Metropolitan Assembly (TAMA) with funding from the World Bank under the Urban Development Grant, and upon completion, all buses that load at various points within the metropolis for various destinations outside of the metropolis will be relocated there.
Alhaji Limuna Mohammed-Muniru, the Northern Regional Minister assisted by Mr Abdul Hanan Gundadow, the Tamale Metropolitan Chief Executive and chiefs of the area, cut the sod at Datoyili on Tuesday.
Alhaji Mohammed-Muniru said the commencement of the construction of the ultra-modern bus terminal was yet another demonstration of the government's commitment to improve the living conditions of the people.
He said the project was a clear manifestation of the government's transformational agenda and commended TAMA for pursuing and promoting development programmes and projects geared towards achieving local economic growth.
He said 'All of us gathered here should be very happy about this project because it will not only provide us yet another opportunity for more jobs to be created as well as engage in economic activities that will leverage our well being, but most importantly situate Tamale as the gate-way to the Sahel Region'.
Alhaji Mohammed Muniru said Tamale occupied a very strategic position in the region and its development would provide leverage for the development of all other districts in the region, assuring that, the government would not relent in its efforts at bringing development to the region.
He said it was on that basis that the government sought to position the Tamale Metropolis to serve as an economic hub which would stimulate investments and businesses to promote development in the region.
He also emphasized the need for continued peace in the region to accelerate development and condemned the rising trend of youth indiscipline in the metropolis, and urged all to support efforts to deal with the situation.
Mr Hanan Gundadow said TAMA would continue to pursue all avenues to bring development to the metropolis.
GNA