Electoral Commission Must Clarify The Inclusion Of Yes People's Party (YPP) In Its Ten Member Committee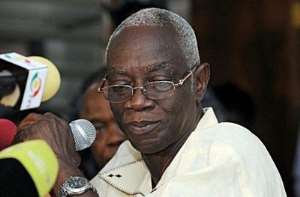 Coalition for Free Fair and Transparent Elections (COFFTRE), is calling the Electoral Commission (EC) to explain the inclusion of Yes Peoples Party (YPP) in the 10-member committee made up of commission members, political parties and civil society organisations to examine proposals for electoral reforms in the country.
COFFTRE wants to know how YES PARTY, a registered political party that has never participated in any general election in the country and has never appeared on any ballot paper during voting, can be included in the 10-member committee set up by the EC to suggest electoral reforms in the country.
The EC Members from the political parties are Mr Johnson AsieduNketia of the National Democratic Congress, Mr Peter Mac Manu of the New Patriotic Party, Mr James KwabenaBomfeh (Junior) of the Convention People's Party and Mr Anin-Kofi Addo of the Yes People's Party.
Political parties such as the People's National Convention (PNC) and Progressive People's Party (PPP) that has participated in general elections including the 2012 general elections in the country have been side-lined from the committee.
COFFTRE cannot fathom why YPP, an 'unknown' political party in the country would be selected out of the twenty three registered political parties in the country.
By this statement, COFFTRE is calling on the EC to immediately tell the general public how YPP was selected to be part of the committee, if it does not have anything fishy to hide.
Signed,
Kenneth AgyeiKuranchie,
National President, COFFTRE,
0244206890
Joseph Otoo
(National Coordinator- COFFTRE)
0207347137