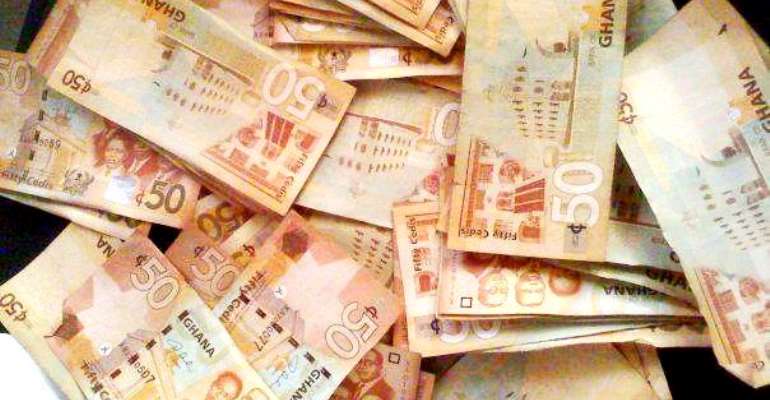 A Dr. Michael Kpessa-Whyte-led charge is said to have saved government GH¢26.5m at the corruption-infested National Service Secretariat (NSS).
Put alternatively, the presidential staffer assigned a temporary responsibility for managing the NSS after 'ghosts' had haunted the place for so long, is on track to eliminating the daredevil super beings.
Questions have been posed as to why the man was able to arrive at the figure so quickly. Be it as it may, he must be seeking a PR advantage by the publicity underpinning his feat. Who does not need such back patting in a government in which eye-service is a factor for promotion? He has jumped from the summit of a tree without suffering a fracture and must praise himself, if nobody does so for him.
With a magic wand in his hand, he appears to know how to deal with the NSS contagion better than those who managed the place before him – his body language suggests so. Mr. Vincent Kuagbenu should be sulking over Dr. Whyte's self-commendation as it especially reduces his (Kuagbenu's) tenure to nothingness.
The picture of an NSS steeped in rottenness as painted by the new man in-charge is one which should not be brushed under the carpet as we have pointed out in previous commentaries. With a Dr. Whyte who sounds like a man endowed with an unusual gift of turning things around, in-charge of a smelly state agency demanding intensive care treatment, we demand more than the newspaper headlines.
Seventy-five thousand 'ghosts' is a significant number of super beings to deal with and so for the man to have subdued them and saved so much for the state, there is something more he can do.
It is not enough to flush out 'ghosts' and get them to return to the cemetery. For giving us so much trouble through uncontrollable siphoning of public funds for no work done, we would not be asking for too much when we ask for the tracking of those behind the thievery.
No matter whose ox is gored, it is our take that the job would be incomplete if a thorough audit of the payroll of the NSS is not undertaken retrospectively.
The rot which started in the NSS many years back must be interrogated with a view to identifying those who initiated the thievery and therefore benefited from it.
We do not think this is impossible, given the unusual quality of Dr. Kpessa-Whyte in stopping the invincible 'ghosts' from their nightly missions. We would doff our hats for the man from the presidency when he surmounts just this last hurdle.