Encourage The Patronage Of Ghanaian Books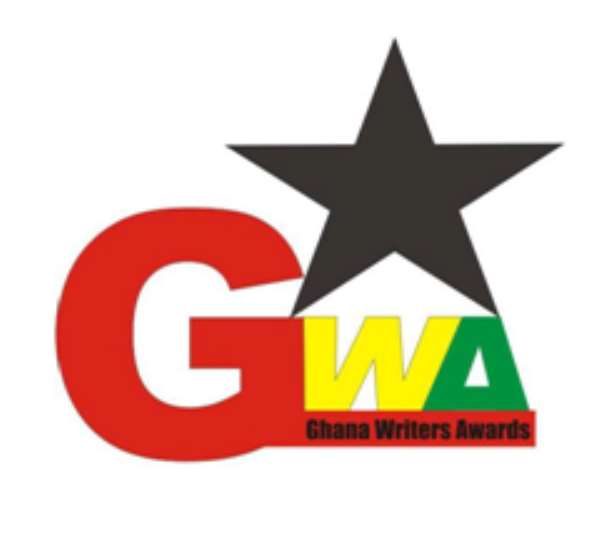 I faced my earthly judgment day the very day I asked my younger brother the novels he has read so far. He is in primary five, and I reckon that he has been reading since he learnt to make meanings out of words.
"I have read Cinderella, Peter Pan, Oliver Twist, Snow White and the Seven Dwarfs", he gladly told me.
I clapped for him in excitement; my younger brother has an interest in reading books but I also felt the pain that none of these books he had read are either African or Ghanaian.
I, myself grew up in the same situation. All the books in the children's library where I was a regular patron were fairytales and nothing of Ghanaian. The little Kwaku Ananse stories I still recall were either told by my elder ones or those that I watched on television story telling programme known as "By the fireside".
That is not to conclude that there were no books authored by Ghanaians. In fact, I came across good authors who wrote impeccable English to an extent I least expected to be Ghanaians. However, these Ghanaian authors that I came across did not write children's books. The few children's books I chanced upon in the library were as scarce as the issue of cocaine. They are not common to find and are very expensive to buy.
Having seen the benefits of literature to the development of every nation, it is important for writers to catch young the minds of the Ghanaian children. Images in books create indelible impressions on the minds of early readers.
Much of Africa's story has been lost to the wind due to the lack of interest in documentation. It is sad that our valuable history as a country will soon disappear with time.
It is unfortunate to note that much of our history is and traditions are still being disseminated in the primordial oral tradition way which has short life span especially in this era that most of our elders as well as the children are becoming allergic tostorytelling. Credibility of facts and distortions of elements can be cited as some of the possible injuries our traditions will suffer in the near future.
For sure, one would find it amazing to see a twelve year old chap in New York spill with dexterity the political history of the United States. Unfortunately, the same cannot be said about a university graduate in Ghana. Kids in advance countries are taken through series of basic and elementary studies where they learn about the national heroes through simple folktales stories.
The stories of our heroes to wit; Yaa Asantewaa, Naa Gbewaa, Togbe Chalie, Nii Tackie Tawiah, Kwame Nkrumah, Mensah Sabah, Casely Hayford and the so on can be simplified in bedtime stories for children.
There is, however, an urgent need for the total demystification of our heroes to enable our children to learn about the greatness of their own people. Without that, many Ghanaian children will grow up to choose the likes of George Washington and Abraham Lincoln as the heroes. It is very unfortunate for our children to choose a total foreigner as their heroes without any regard for their own people. It is really rather dangerous for us to build our nation with the minds of our children enslaved in this negative bondage.
Our elders were not on hard drugs or under the influence of liquor when they said that "a child does not use his left hand to point at his grandfather's home", but now, it looks as if in the near future, our children might not even remember the village where their grandfathers lived let alone pointing left finger at it.
Traditions are traditions, and our children must know them. They must learn our traditions unadulterated. In my quest not to apportion blame to any authority, this piece should send a clarion call to all stakeholders whose responsibility it is to ensure that our enviable heritage is passed down to the unborn generations in its natural form without any falsifications.
At every epoch in a country's history, there comes a package of great men and women who lives and dies for their nation. Unfortunately, heroes are no longer made in Ghana. Ghanaian heroes and mentors died the very day Nkrumah gave up his last breathe. Truth-wise, great men and women abound in our dear country in many colours and sizes. However, chronic laziness among writers have succeeded in burying them in the sand of time. How do we expect our children to know our heroes if we don't talk and write about them? People are making greater sacrifices towards developing the country and the continent at large, but nothing is heard of them.
Writers should not let the likes of Kantanka, Kofi Annan, Azuma Nelson and Professor Allotey die before we chronicle their lives. It is of no use for one to write about the dead when he (the dead) has no feelings and guilt.
The twenty-first century has blessed Ghana and Africa with technology. Writers can now publish short stories at the comfort of their bedrooms. Others are making huge sums via amazon as authors. Cartoonist must consider collaborating with good writers to achieve this end.
It is, therefore, welcoming and laudable that some young Ghanaian literary compatriots have taken the pain upon themselves to institute the Ghana writers Awards (GWA) scheme to recognize deserving Ghanaian writers.
It is in this light that I wish to make a clarion call to all and sundry to pool resources together and rally behind this initiative to ensure that this dream breathes the fresh air of reality. I support the literary world, and all hands must be on deck to support our talented writers.
This writer is the Public Relations Officer (PRO) of the Ghana Writers Awards (GWA), an initiative by some young Ghanaian literary compatriots to award both published and unpublished Ghanaian writers both home and abroad.